Featured at the BOB showcase that Fal and I attended was Tim Soar. This graphic designer turned DJ turned music consultant to fashion houses (for runway music that is just right) turned fashion designer sure has one hell of a CV that has catapulted him to the upper echelons of the British fashion scene. Tim Soar shifted away from the DJ spotlight and placed himself into the fashion spotlight with menswear design, amid plenty of scepticism from his fashion industry insider friends. Nonetheless, the designer threw himself into it and has since earned himself a reputation year on year at London Fashion Week.
Rice informed us that the collection carried on BOB is pretty much his inaugural womenswear collection. I appreciated the clean lines and neat tailoring that is the essence of menswear that Tim Soar has managed to translate into skirts, dresses, blazers and so on with effortless ease and no pretense. The only issue I have with the collection is that it is a tad too simple. Not that there wasn't enough attention being paid to the detail, tailoring in itself is a detail-focused activity, I guess I was just expecting more than the blatant subtlety.
Nonetheless, fabrics that were used to create these gorgeous tailored pieces were in themselves a pleasant surprise. Touch that wool blazer and instead of a heavy and rough textile that feels like wool, you'll be taken aback, in a good way of course, by the soft, silky fabric that slides right off that finger. What appears to be a thick, woolly blazer is actually a silk blazer, soft to the touch, printed like wool, perfect for the warmer weather that is spring/summer.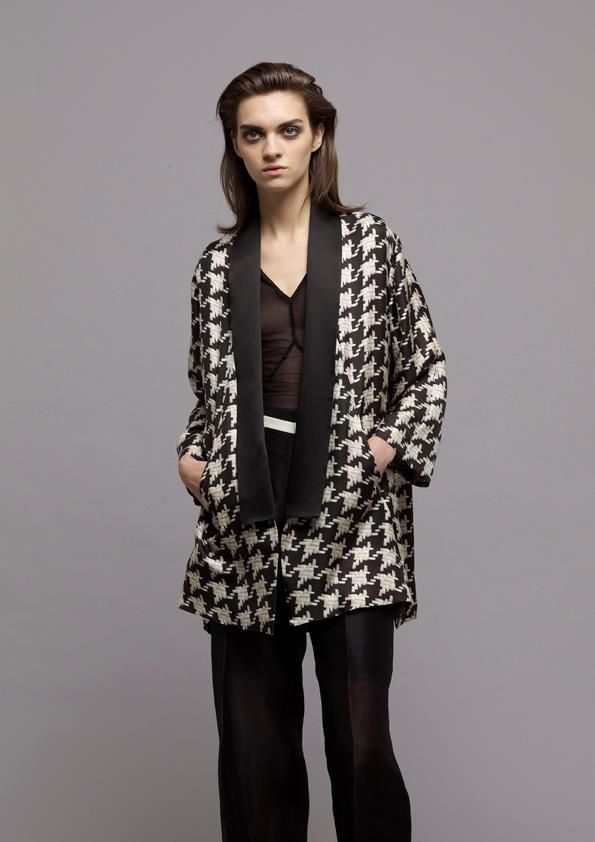 Another item of interest was the pencil skirt, which looks like 6 of daddy's old silk ties cut up and pieced together to form a wonderfully tailored skirt, haphazardly striped because obviously, ties are too oddly shaped to be sewn in a straight line. I loved the sense of spontaneity and fun in this skirt and I'm actually toying with the idea of trying one out on my own with (yes) 6 of daddy's old silk ties (if he would let me).
Tim Soar admits the heavy influence of menswear on his ladies' collection probably because of the huge archive he has to draw on through his experience designing for men over the years. Nonetheless, a womenswear collection is the perfect outlet for some of his designs which are too feminine for the menswear collections. Taking things slowly, Soar did not want to try too many things simultaneously in his first collection, which explains the clean cuts and crisp lines.
This designer definitely does not take things that slow; he is still dedicated to music and now compiles playlists for hotels more than fashion houses under his label, Music Concrete. My personal subscription is to the belief in fueling and fulfilling the passion that one has for something and achieving a balance between money-work and passion-work. It's not easy as I have come to realise (especially today) and observe, but still, worth a shot. Life is short and if Tim Soar can do it, I think we all can afford to at least try.
♥,
Fir