UK brand, KTZ is a collaboration between designers Koji Maruyama, Sasko Bezovski and Marjan Pejoski. KTZ, which is short for Kokon To Zai, loosely translates as 'from here to then', which is the brand's philosophy of a transgression or movement of fashion and style.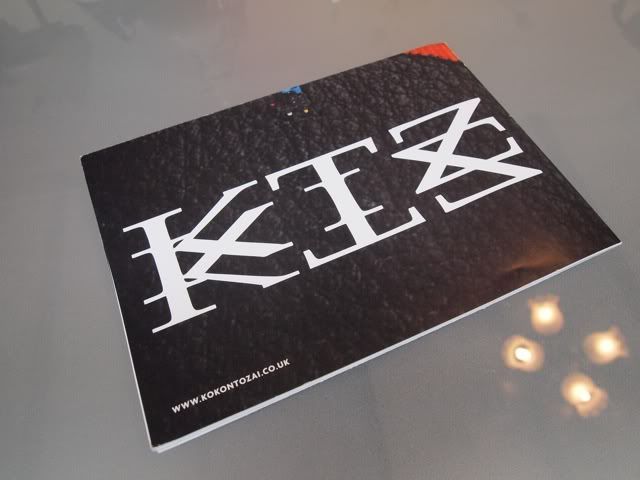 At first glance, KTZ's designs seem outlandish, even jarring to the senses with its loud prints and clashing elements. This is the design signature of the brand - strikingly graphic in prints and shape. While KTZ is definitely not for the faint hearted, its pieces do grow on you.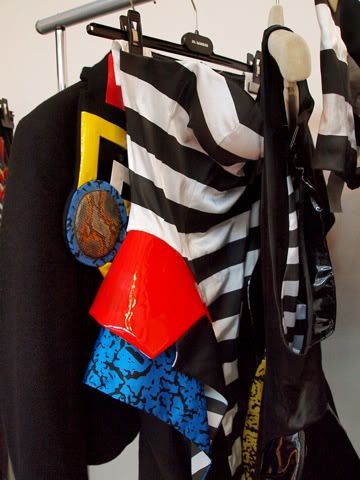 KTZ's Spring/Summer 2012 collection, draws inspiration from Africa, using tribal influences such as bright colours, beading and bold pieces. I like to think of it as the tribe leader of the Maasai meets bling.
Fir and I love KTZ's accessories. Bags in odd shapes, such as these clutches and shoes embellished with lots of studs all make great statement pieces in one's wardrobe.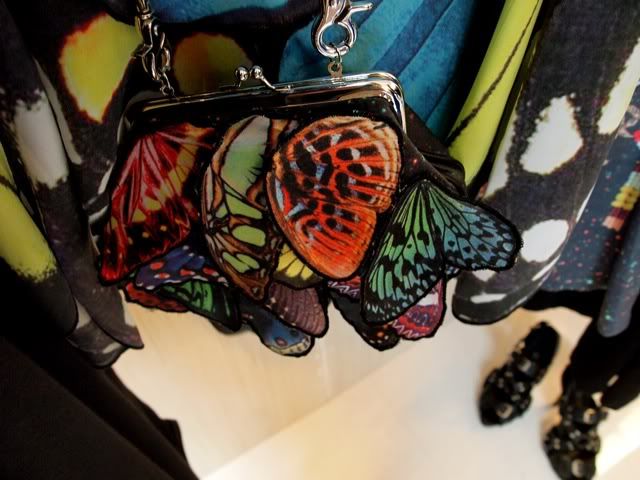 If the name KTZ sounds familiar, its probably because the brand isn't new to Singapore. It was brought in during the Blueprint exhibition earlier this year and introduced as a special A/W 2011 range at Topshop not too long ago.
Hopefully, KTZ will be a permanent fixture on the shelves of shops in Singapore. While not everyone will take to the brand, I can foresee that there will be a cult following of the forward, young and rebellious just like its current list of Hollywood celebrities (Britney Spears, Lady Gaga and Nicky Minaj) that it counts as clients.
♥,
Fal