It's been a month since Fal and I have returned and I miss being in Korea and Hong Kong. Here are some photos for me to relive happy times and for everyone else to hopefully enjoy.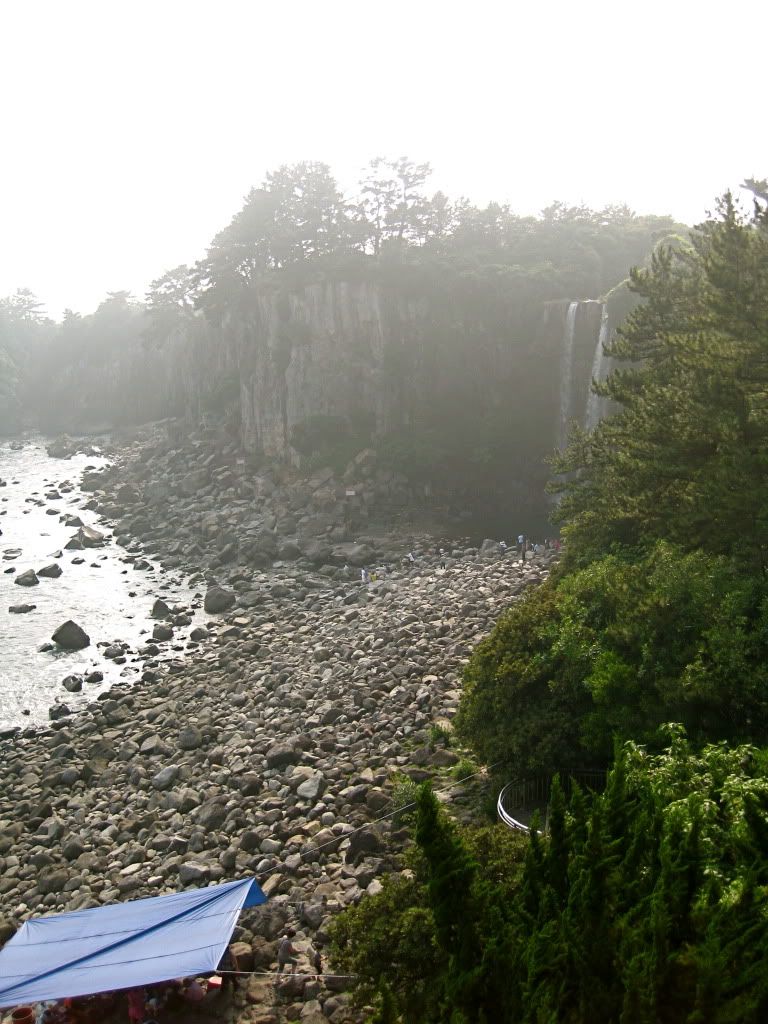 Jeongbang waterfall. Gorgeous.
Along Gwangalli Beach. The night life here is awesome.
Fal getting in touch with nature. Literally. It was hilarious hiking over the huge rocks just to get closer to the falls. Excuse the sloppy dressing please, we were on holiday and going to a WATERFALL.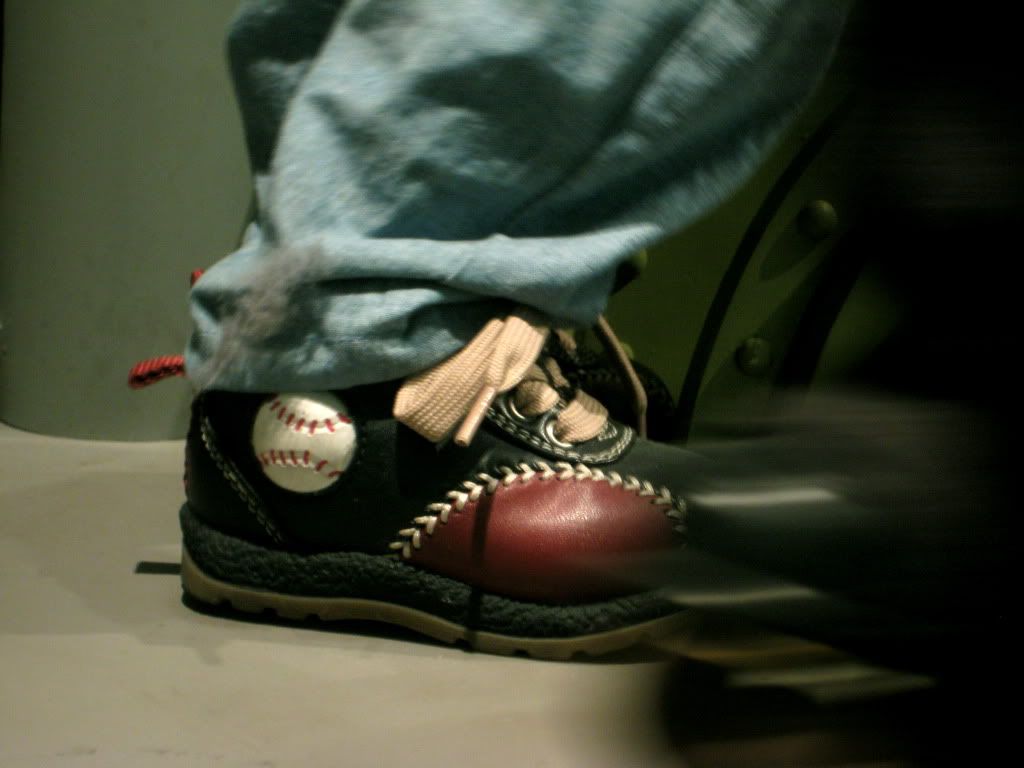 Adorable! This shoe is being worn by a teddy bear, at the Teddy Bear Museum, which had a ridiculous entrance fee, which we paid anyway to enter.
If only the whole of Korea had more of such English signs. Ordering food in Korea was always an amusing game of charades or pictionary that we played with the staff.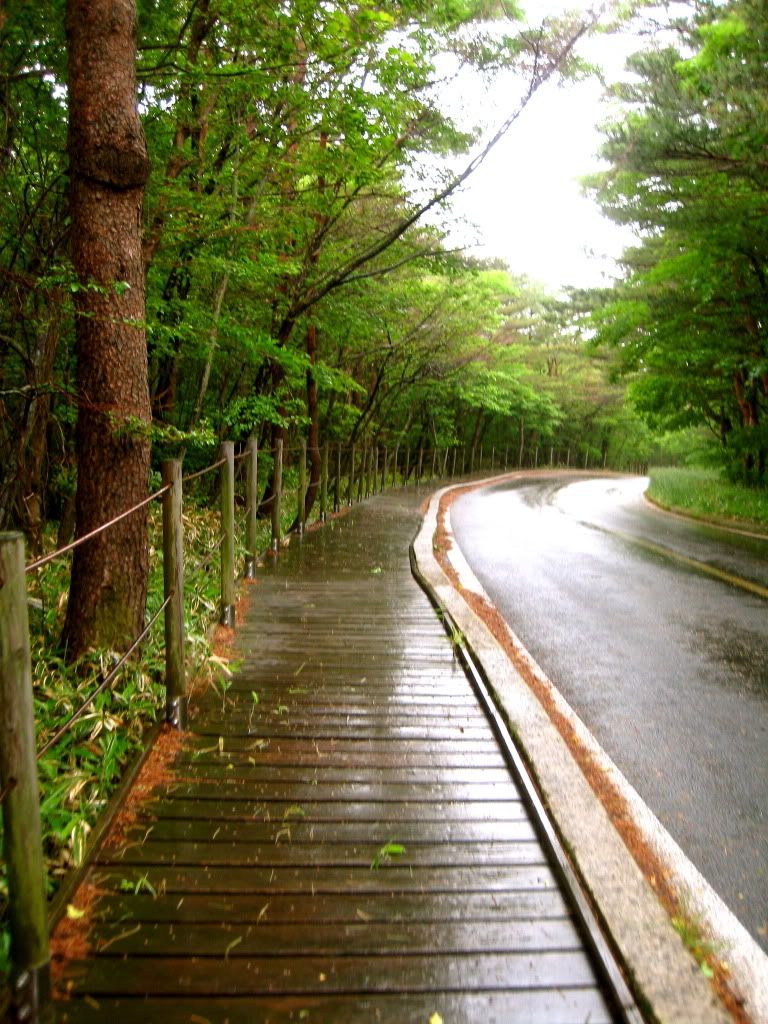 Not a yellow brick road to Oz. This is the wood lined pavement to Hallasan. (Halla mountain, and yes it is a mountain not the Bukit-Timah-hill sort of mountain)
This kid is definitely into the summer poncho. Taken at Haeundae Beach. So cute.
I have yet to find out what this translates into. Does anyone know?
I was impressed by the workmanship and the colours. Taken at the Beomeosa Temple.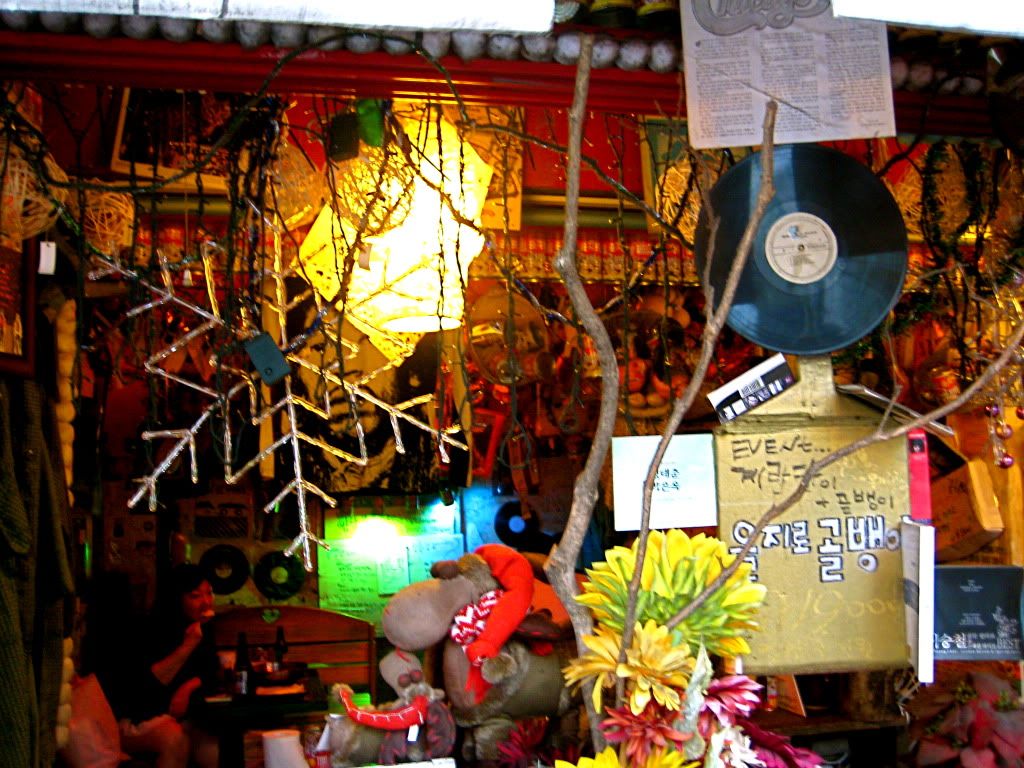 A restaurant. Fried chicken and beer, yummy.
The other view from Victoria Peak (HK). Just turn your back on all the tourists furiously snapping thousands of pictures of the SAME HK night scene, walk straight to the other side of the balcony and look down. Voila.
I have to credit Fal and Clarissa for this photo. They successfully distracted the saleslady so I could snap this. The maze that is Dongdaemun is really a shopping heaven.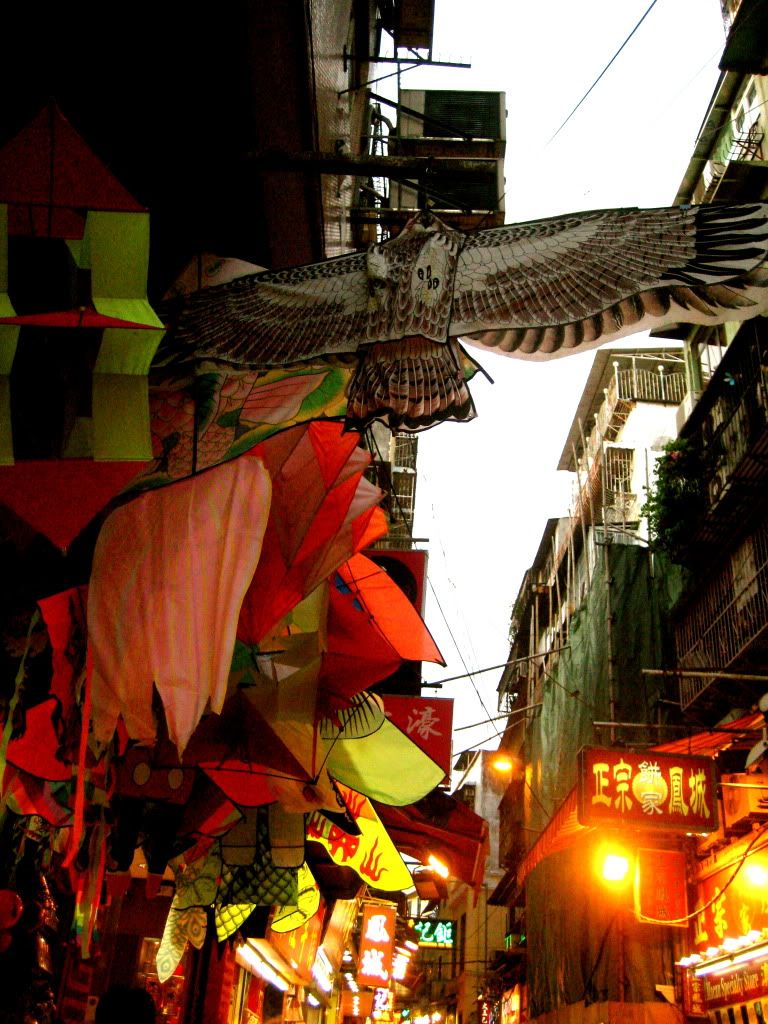 Macau. At sunset, as we made our way to the remains of the church at the end of the road. Oh how I love and miss the food in Hong Kong and Macau. The egg tarts, luncheon meat, char siew bao, dimsum and the desserts. My stash of almond biscuits and lao po bing is almost depleted.