Painting these pointe shoes red inspired me to blog a little about dance and fashion. It also reminded me of the film (and ballet), The Red Shoes, which was inspired by Hans Christian Andersen's fairy tale about a young girl who puts on cursed ballet shoes and then can't stop dancing until she dies. Morbid as usual, film directors seem to love casting sadism, horror and psycho alongside ballet. Somehow they go well together.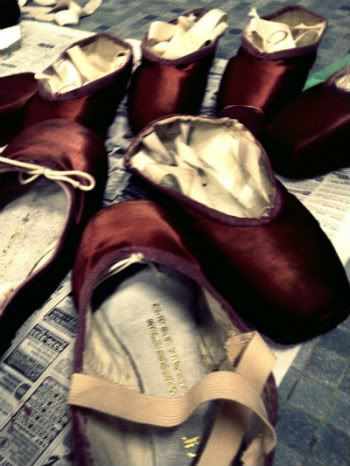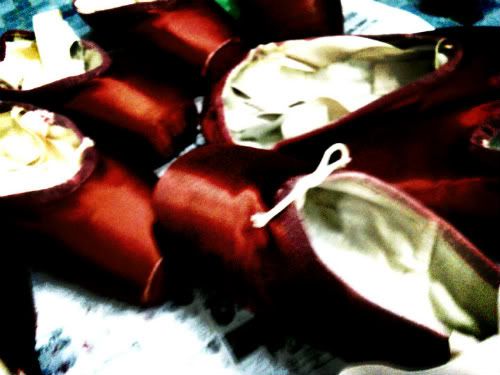 Costume design has always been one way for designers to push boundaries and be as avant garde as they can for it is only by virtue of the theatrics conferred by a costume that a designer can really take liberty with his or her fabrics, colours and materials. Take the late (and great) Alexander McQueen for example. Jean Paul Gaultier designed costumes for a contemporary take of Snow White by the Berlin Ballet in 2009. I couldn't dig up pictures but from what I have read, his costumes oozed sexuality. Snow White was an exotic beauty whose daringly draped costume was snowy white in contrast to the darkness of her skin. The Wicked Queen was clad in black, dominatrix style and this was contrasted to the whiteness of her skin. Together, Snow White and the Wicked Queen were almost like one whole person, a visual feast that played up yin and yang, the sinister and the good in all of us.
It isn't necessary of course to run to the theatre for a good dose for such designs or for ballet-inspired fashion. Look around and we have ballet flats, tutu skirts toned down several notches and made longer, not to mention body suits and leggings or tights in all designs and colours.
For a more classical take as compared to Jean Paul Gaultier's sensual Snow White, we have Black Swan starring the beautiful Natalie Portman. The costumes in Black Swan were designed by Rodarte, a label run by two sisters, Kate and and Laura Mulleavy. They are friends of Portman and were suggested as perfect for Black Swan's costume design by Portman herself and voila! Magic on screen.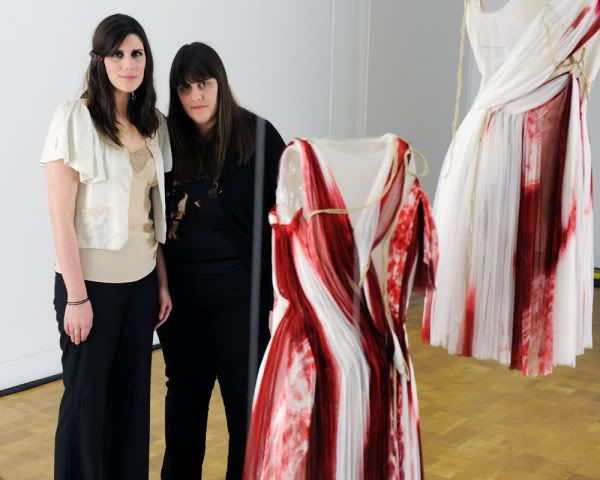 A sketch of Odette's costume.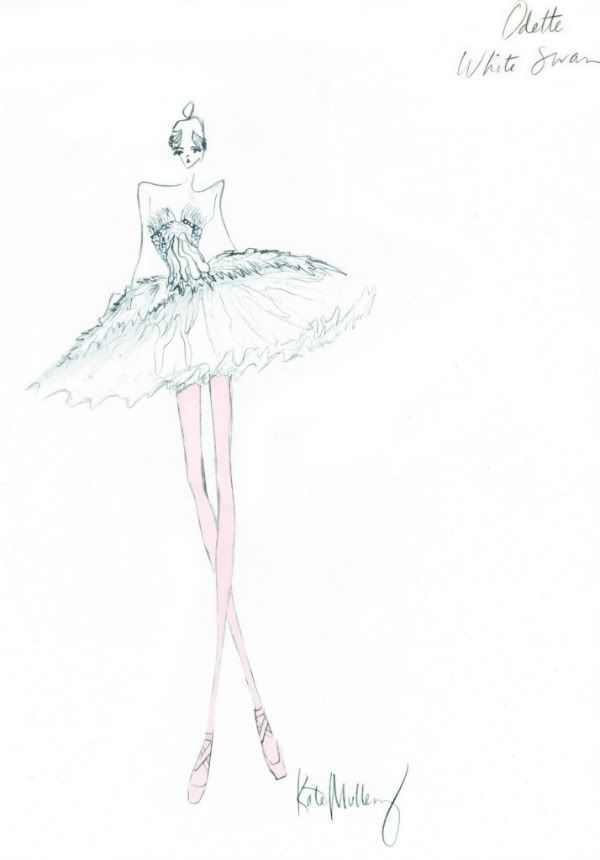 A tutu, by the way, is no easy piece of dress to make. On average, 12 layers of tulle is needed but it can go up to 16 layers for extra fullness. The construction is complicated by the addition of a hoop to hold its shape and its final attachment to a stiff, corsetted and adorned bodice.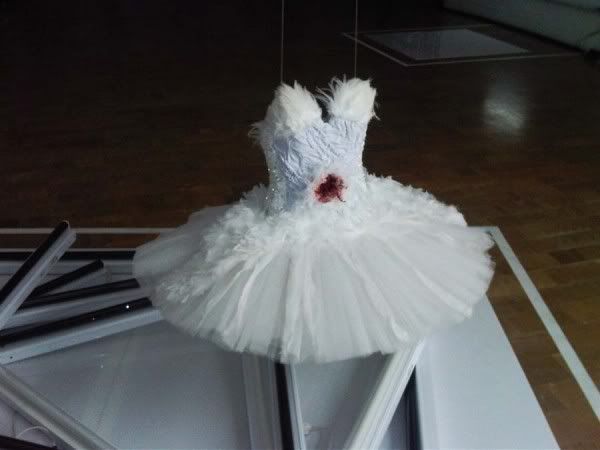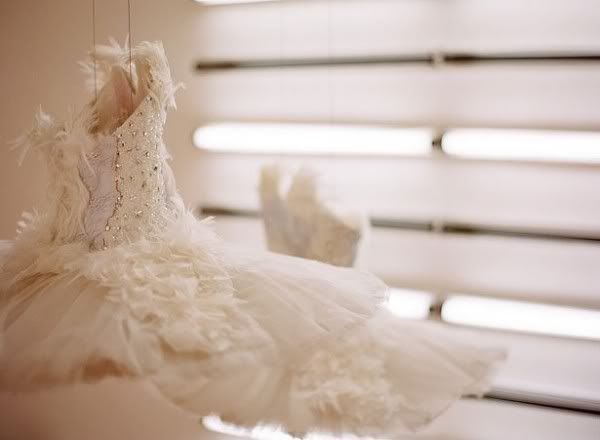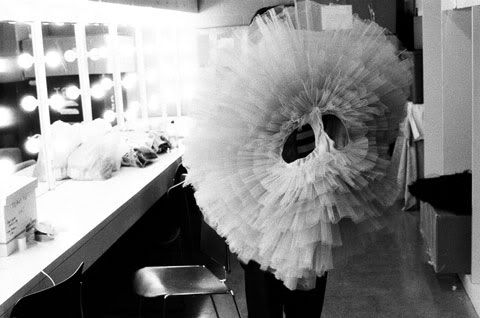 What the audience doesn't see beneath the gorgeous bodices, tutus and draping, is how much effort is required to twist, bend and stretch the human body into those breathtaking lines and graceful moves. Perhaps this is why ballet (and dance) goes so well with the psychotic themes present in films like Black Swan. The fact that a dancer can willingly put him or herself through so much pain and torture is evidence of merely her dedication or is it some twisted mindgame going on inside his or her head?
♥,
Fir