Its been about 2 months since Payless opened its first outlet in Singapore. The shoe store, or should I say, shoe source, carries a range of shoe brands that are both affordable and trendy. It brings to Singapore a unique shoe shopping experience - shoes are shelved according to different sizes, so it is a self-service way of shopping for shoes.
Payless also teams up with designers, and this time its celebrity designer, Christian Siriano. He's probably more famously known as the youngest winner of Project Runway, and for his 'bitchy' and hilarous quips on the show. The talented young designer injects his 'fieeerce' style in this collection, with booties and stilettos gilded with gold and silver buckles and embellishment. I'm currently into these faux animal skin pumps with a gold tip. Don't expect anything too high fashion though, as Siriano has clearly designed for the mass market in this collaboration with Payless. However, what you can look forward to is affordable prices starting from just $34.90 Singapore dollars.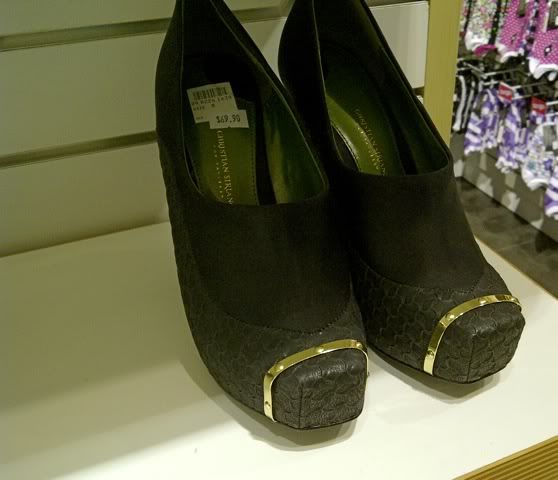 Payless also has another collaboration with Lela Rose, which has several pairs of preppy and pretty mary-jane heels and booties. The shoes look like something that Alexa Chung would wear, and once again, prices are kept low so they won't burn a hole in your pocket.
Visit Payless at Suntec Tower 2, Level 2.
♥,
Fal