Here's what Fir and myself wore to the launch of Max Tan's Liquid collection.
Fir opted for a floral maxi skirt with several panels that was slightly sheer. She looked tres cool with her Monki boots and long necklaces. Being very camera shy, she finally gave in to my incessant requests of getting a photo of her - her back, that is.
As for myself, I went for a more monochrome palette, pairing a draped maxi skirt from Lucyd Acyd (one of my favorites!) and a sheer tank from H&M. Topped off the look with a tweed(ish) jacket from H&M and my favorite pair of Modern Vintage sandals.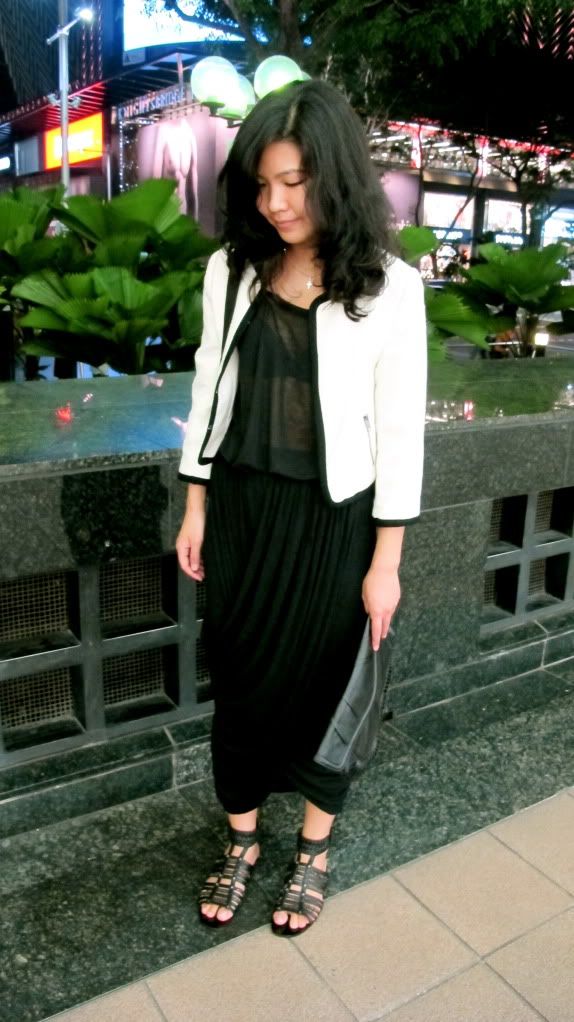 And if you must know why our skirts were potentially dangerous, we almost had a wardrobe malfunction earlier in the day, with Fir trying to avoid tripping over her very long skirt and myself enduring the tormenting heat under the layers of jersey (I felt like my legs were going to melt whenever I stepped in the sun). That aside, we had a great time together at the launch.
♥,
Fal