Saturday was the launch of nana & bird's new concept store down in the new enclave that is Tiong Bahru. Nestled in a corner at Yong Siak street, this creative co-op is a cosy space that is perfect as an extension of the quirky pop-up boutique that nana & bird has been functioning as for a while.
The new creative co-op and retail store will open every weekend and fans of nana & bird's unique, hand-selected pieces can look forward to more little known brands that owners Georgina and Chiewling have painstakingly sourced from all over the world. For the launch, 3 new designers were featured; jewellery designers Emma Ware and Wonderhaus from the UK as well as American fashion label Les FILLES.
Emma Ware's jewellery is from her Re:Cycle collection. The pieces are one of a kind and look like they're made from leather strips but the material is actually rubber (from bicycle tires) juxtaposed with polished metal.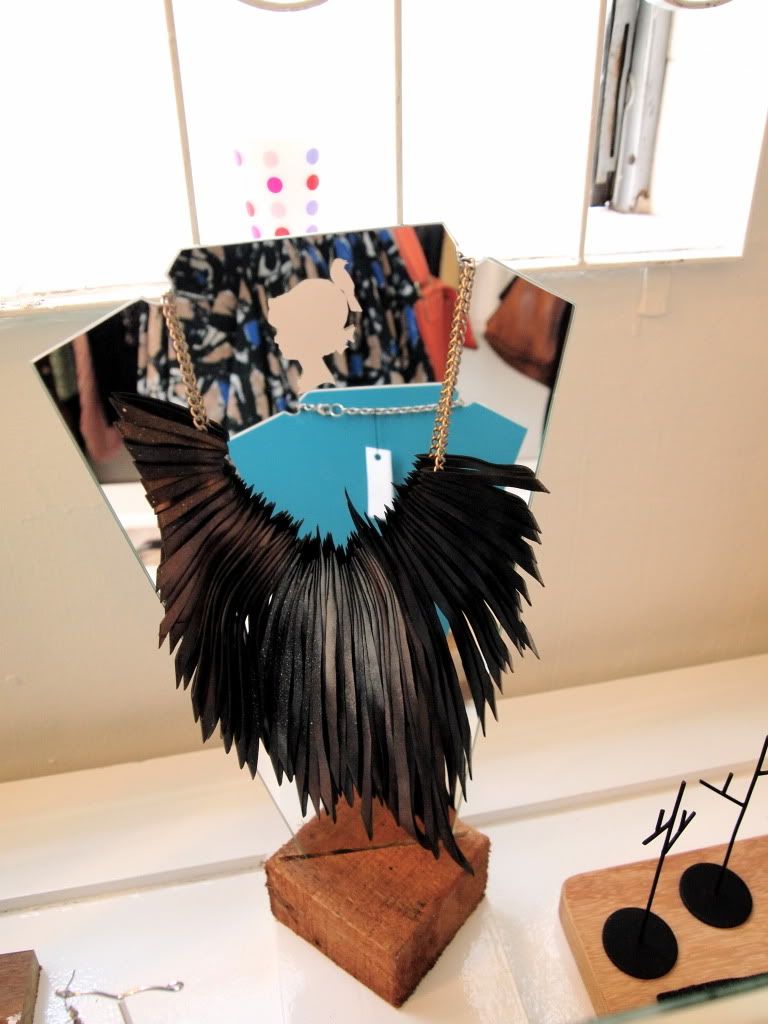 The Wonderhaus collection featured carefully sculpted acrylic pieces which Fal and I loved.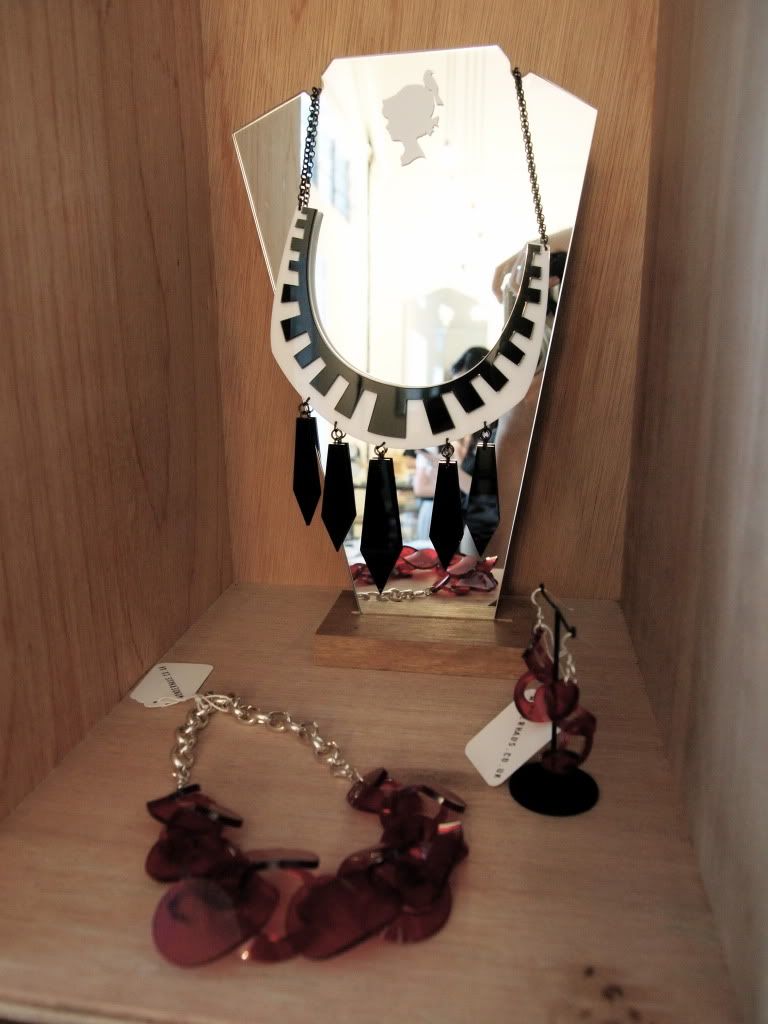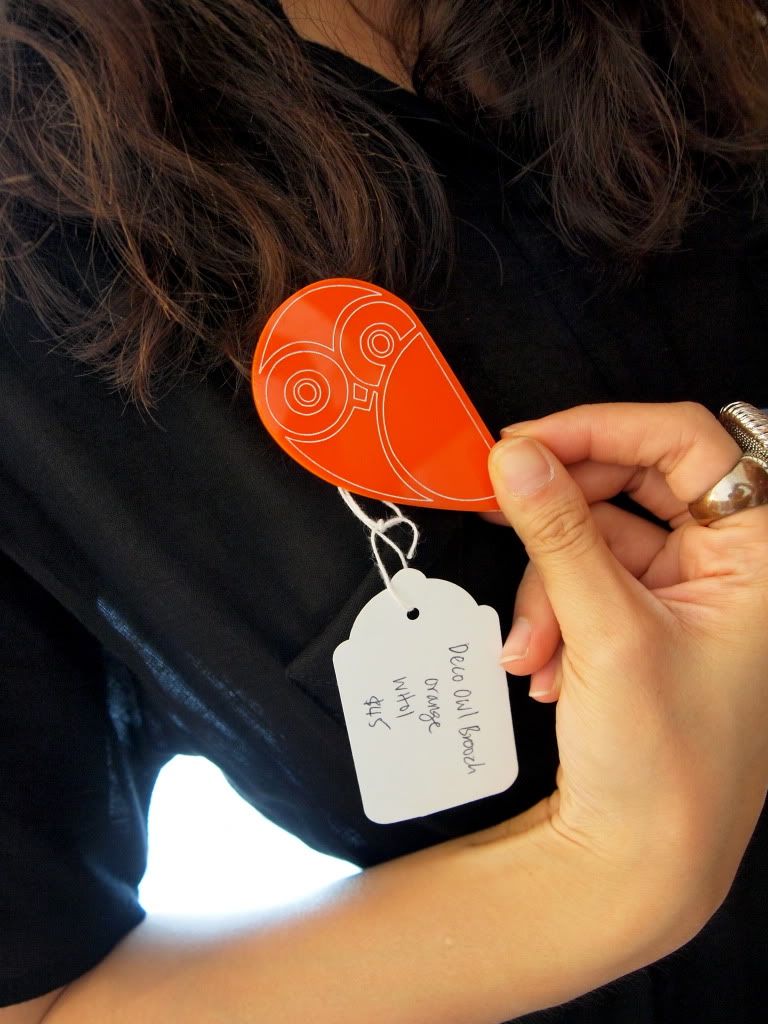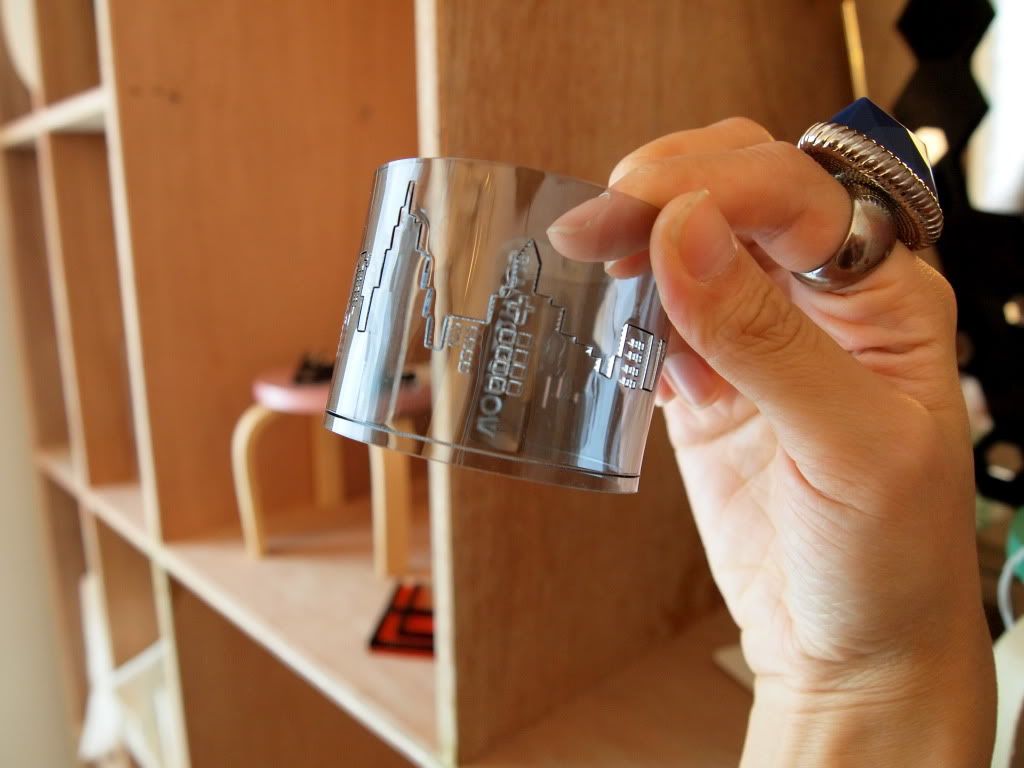 You'll wear the galaxy on your wrist if you own that purple acrylic bangle
The Les FILLES collection was inspired by menswear and tailoring, look closely at the photo below and you can make out the vest detailing underneath the organza.
There were some items from designer Rachelle Jim as well as vintage finds which Georgina and Chiewling have found when they travel. Fal and I discovered that the quirky brands aren't just faceless names that nana & bird have dug out from the depths of the indie fashion world. Georgina and Chiewling do meet the designers personally to get to know them better and work out details for their collaborations.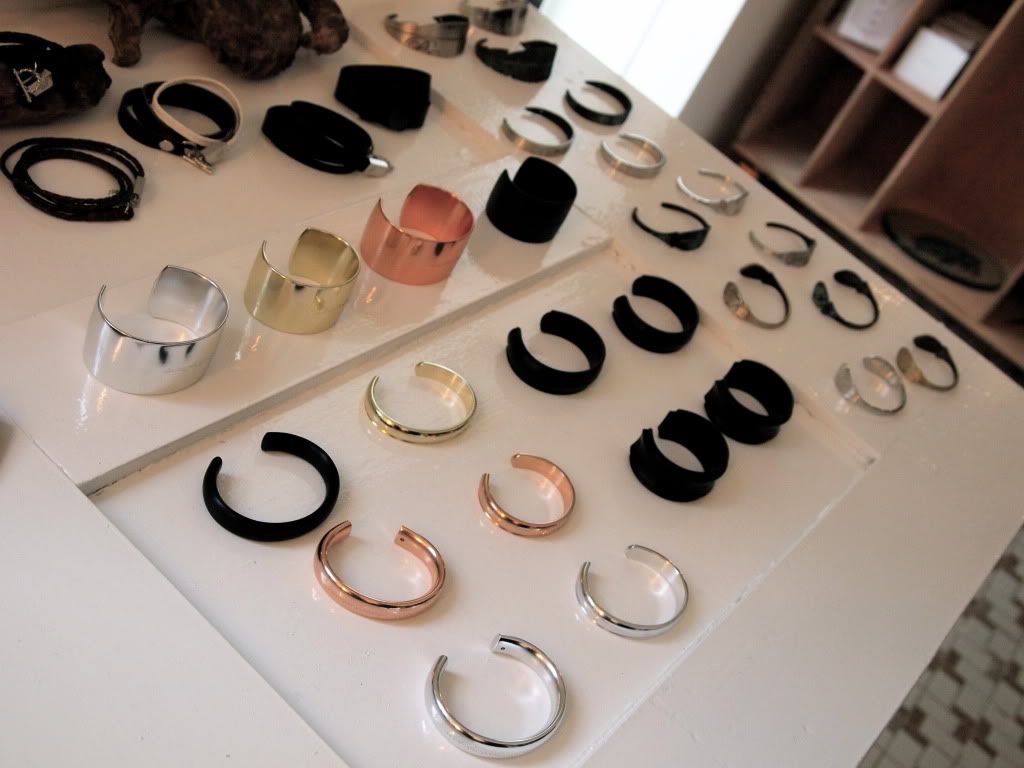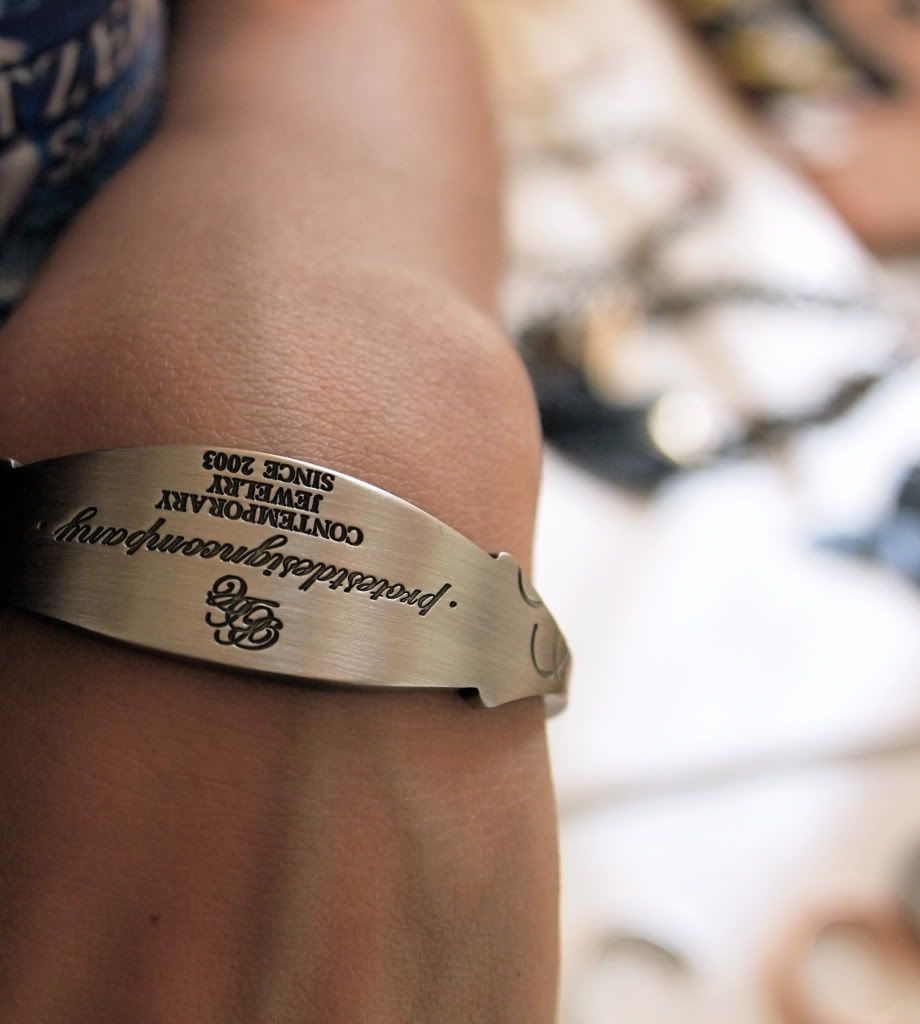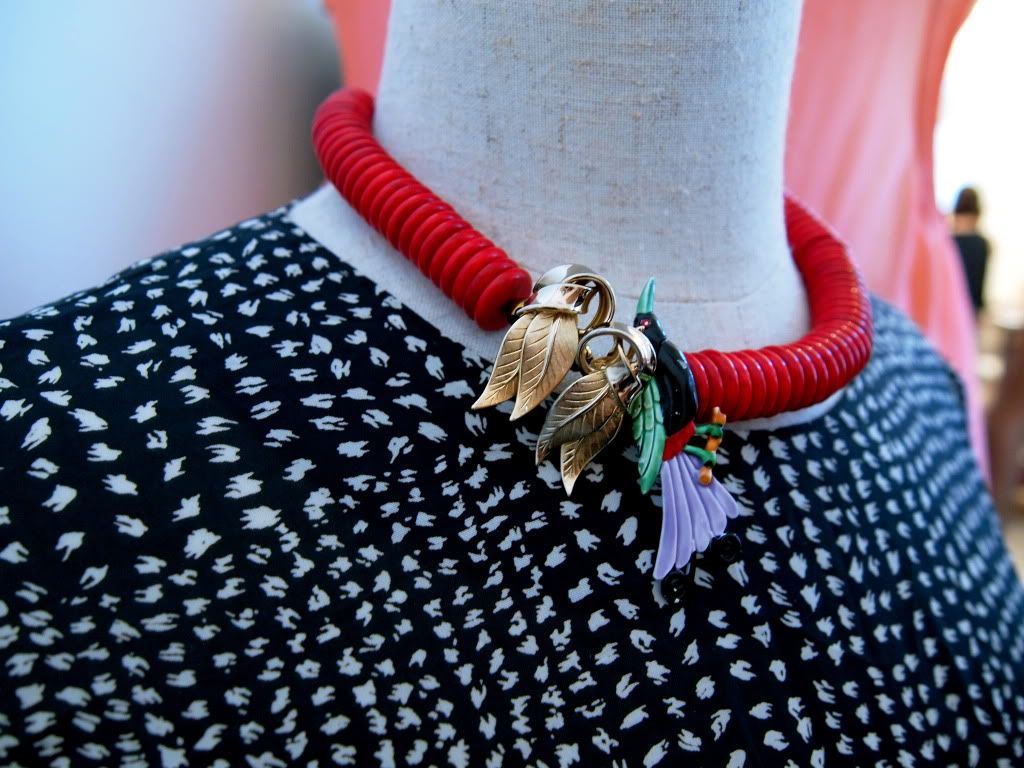 One of my personal favourites: a vintage necklace made with a pair of gold clip-on earrings and a brooch of a bird.
The new creative space was eclectic and raw and it triggered some nostalgia within me as Chiewling very sweetly brought us on a short tour around the store. The walls and flooring were intentionally left as they were, complete with little pencil markings on the walls and tiny chips in the cement floor. I recognised the cement floor as one that I wiped, played on, dirtied and walked on when I was young and the pencil markings? According to my dad, I was quite the vandal at my grandmother's flat.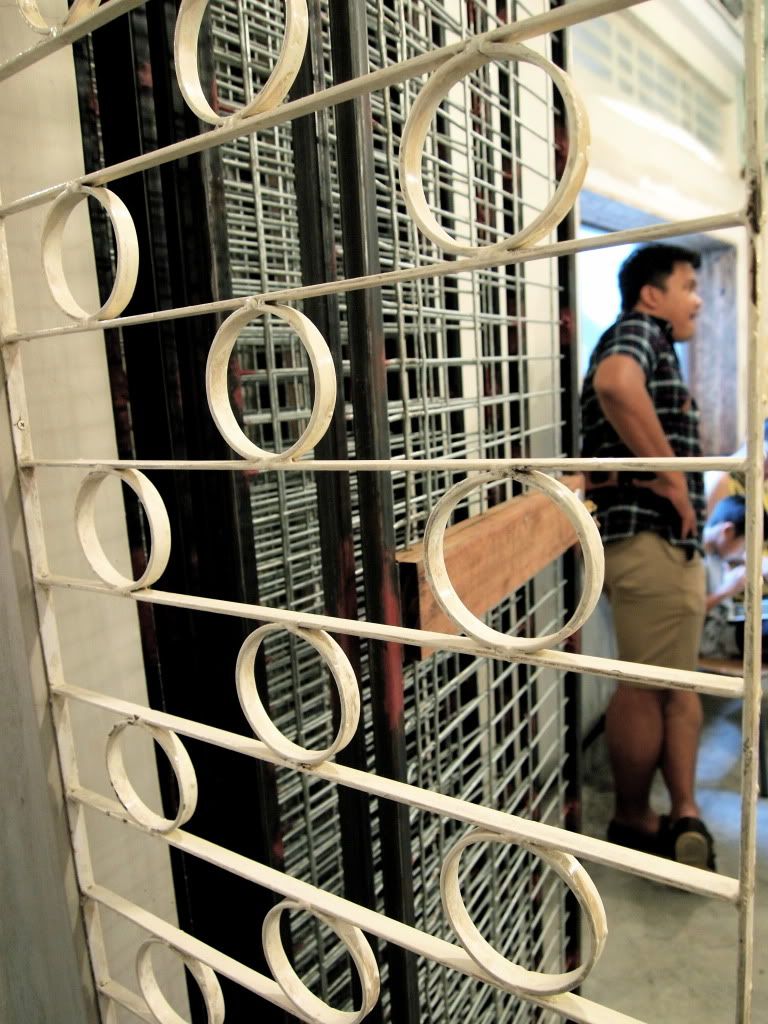 Over at the retail side, silly as it sounds, I was fascinated by the door that Georgina and Chiewling had dismantled and used as a display table. Firstly, it was such a brilliant idea and secondly, that door was the same one (minus the whitewash) that I remember seeing almost every day over the course of my primary school years when I returned to my grandmother's house after school. If you do go down to the store and yes you should visit the store as soon as you can, you'll see that the 'Yale' door knob isn't removed from the door-table (table-door?). Call me weird or sentimental, but I couldn't help noticing these bits of the store that reminded me so much of where I spent so many good childhood years.
We are all familiar with the gorgeous, quirky items that nana & bird brings in but pay attention to this new permanent space that they have. I find that what they have done (or not done) with it has made it all the more special.
♥,
Fir