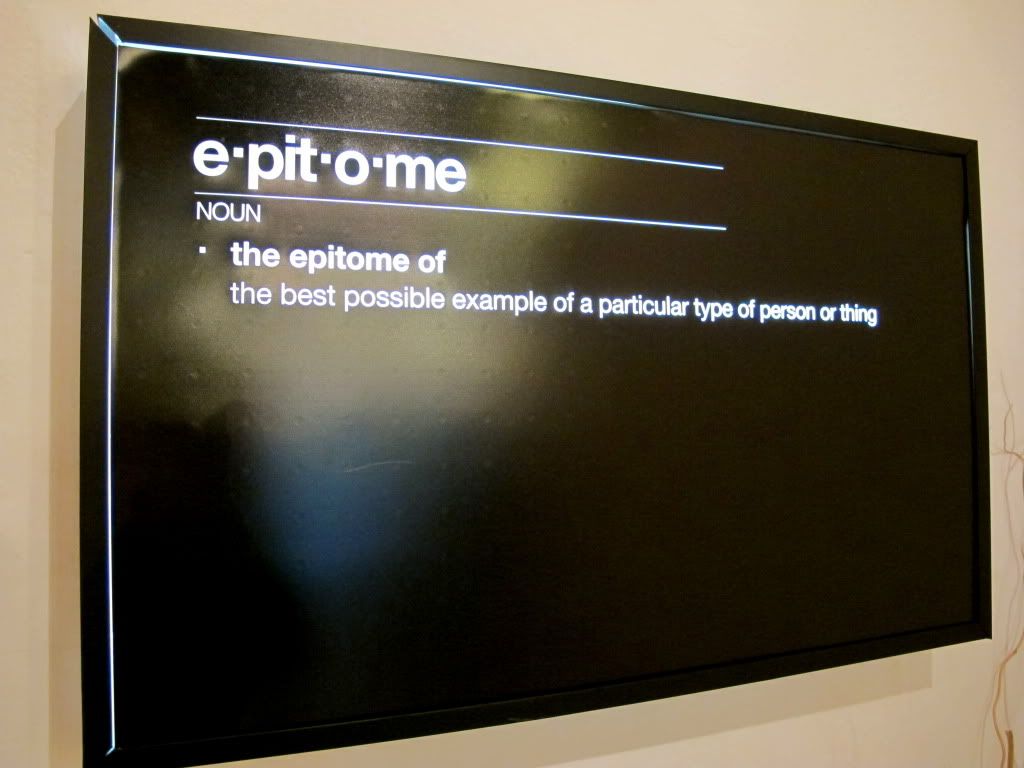 I headed down to Serangoon Gardens on a wet, cold and gloomy Tuesday to visit Epitome, another concept store that carries indie fashion labels from all over the world as well as local designer labels. Sarah, the marketing executive, was eager to give us the low-down on the hot new items in the shop space. Cliche as it sounds, her smile and cheery demeanor really did brighten my day.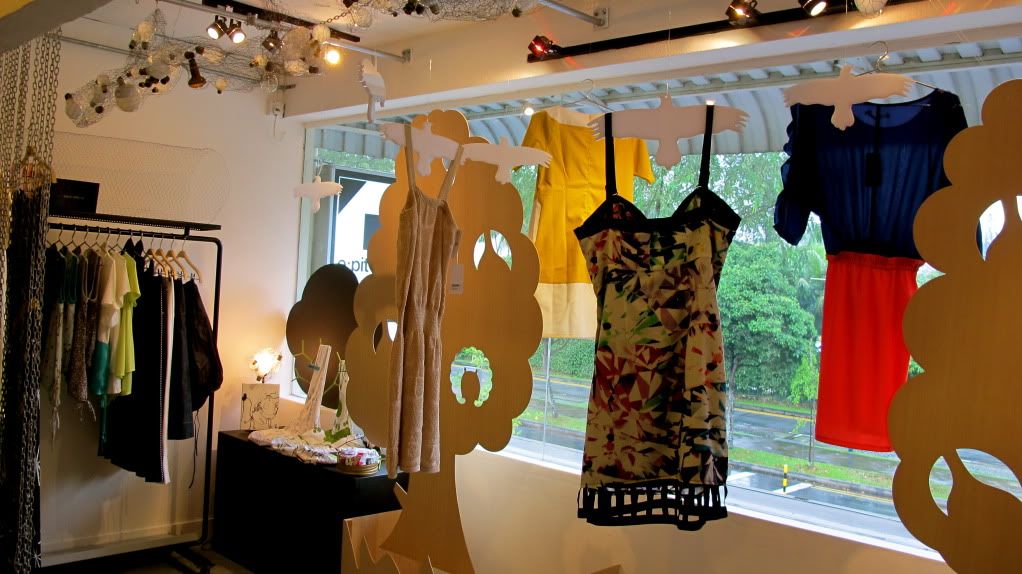 Tucked away in the quiet (but happening) heartland, Epitome is far from your run-of-the-mill neighbourhood shopping outlet. Recently renovated, the space is clean and quirky. It turns out that some of the furniture in the shop was designed by owner, Amanda and then custom made for the Epitome store, which gives it that extra touch of personality and sincerity. I'm loving how more and more people are not settling for quick-fix furniture from Ikea that no doubt looks good but has laziness written all over it.
As a heartland store, Sarah mentioned that it tends to get very quiet especially on weekday afternoons (like that very Tuesday afternoon that I was there) and things only liven up after 5 or 6 when people knock off and come down to the store to browse or shop. As expected, the regulars stay around the Serangoon area but Sarah says there are customers who drive down all the way to visit the store as well. One customer came down from the East just to pick up a pair of these
Moschino-Kartell
shoes, a collaboration by plastics manufacturer Kartell and designer Moschino.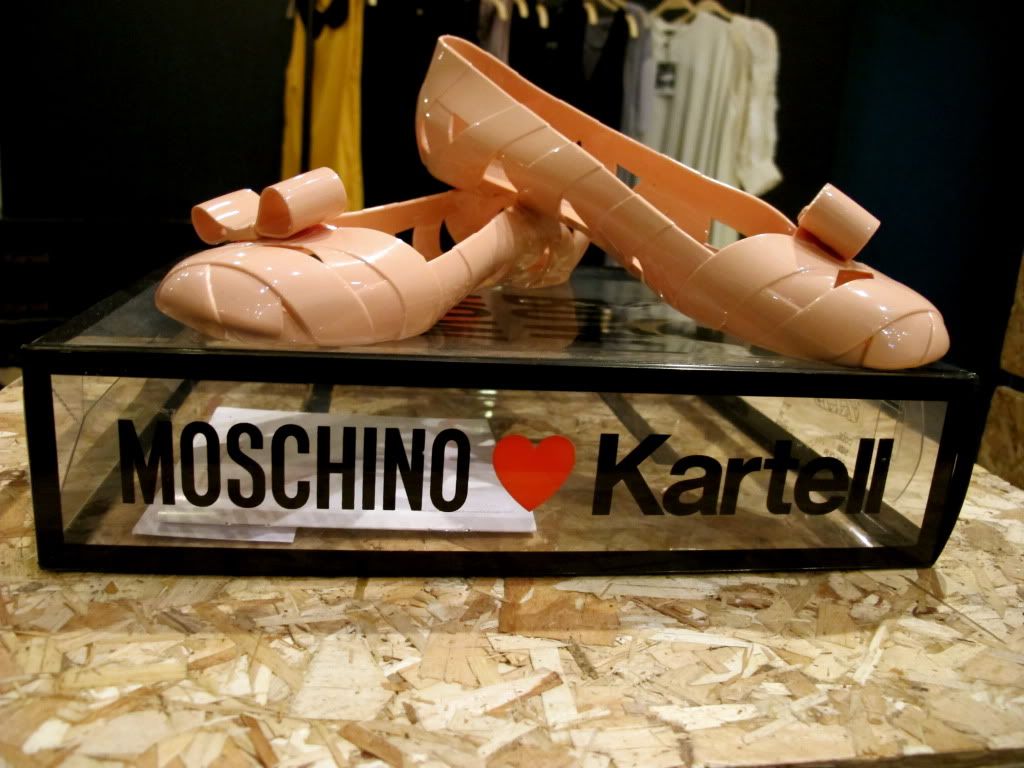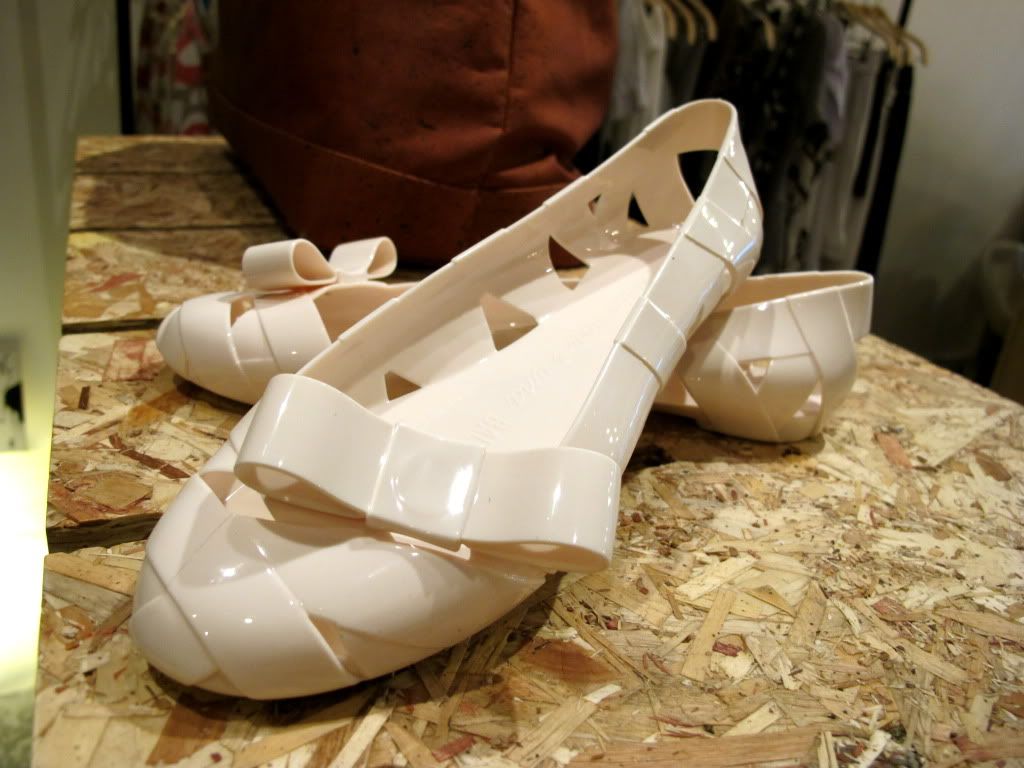 Exclusivity is theme that governs Epitome as each piece of clothing comes in one or two pieces per size. Restocking is not an option as most of the brands they carry have to be flown in.
I was drawn to the Agyness navy shift dress with a detachable cape, no doubt a contemporary take on the 60's British mod by the newest Aussie label in store,
Kings of Carnaby
. I was impressed by the attention to detail; two brass-coloured studs on the neckline at the back of the dress which I believe is easily overlooked. The other items in the capsule collection were really eye-catching as well, for example the Contra playsuit. I say this collection is really worth checking out whether you're going for preppy, mod, vintage or elegant. If I were not in the penniless state that I am in now, I would definitely be investing in one of these pieces. Fashion from down under is big here as Epitome stocks other Aussie labels like
Birds of a Feather
,
Milk and Honey
and
Lili
. Unfortunately,
Lili
has stopped production and Amanda is on the look out for suitable replacements for the popular line.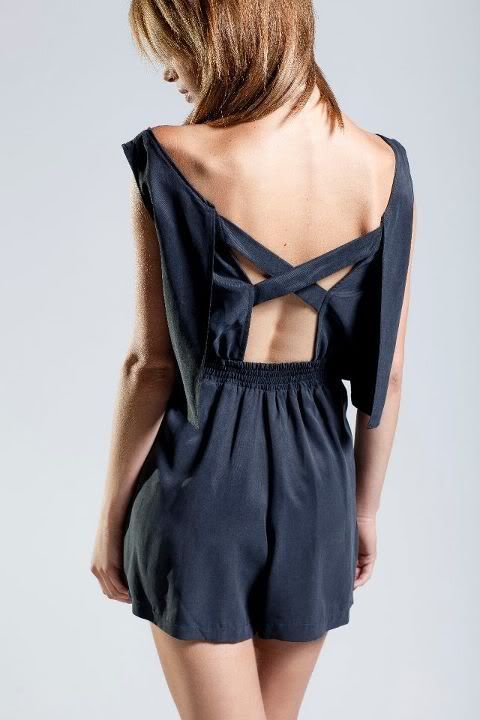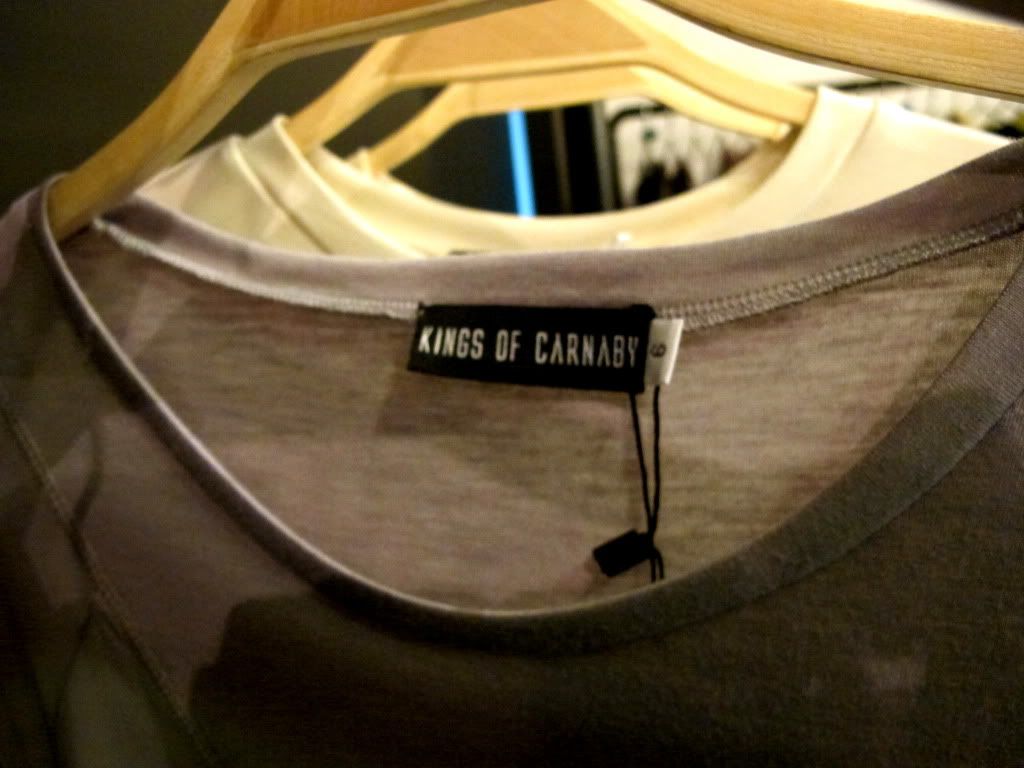 Finnish
IVANAhelsinki
is one of the newer indie labels to hit the store. The S/S 2011 collection is boldly named 'Where The F*ck Is My Sailor' and designer, Paolo Ivana Suhonen, has got that nautical and retro twist right down to the tee. Each piece is carefully crafted by hand which explains why these items are a tad expensive.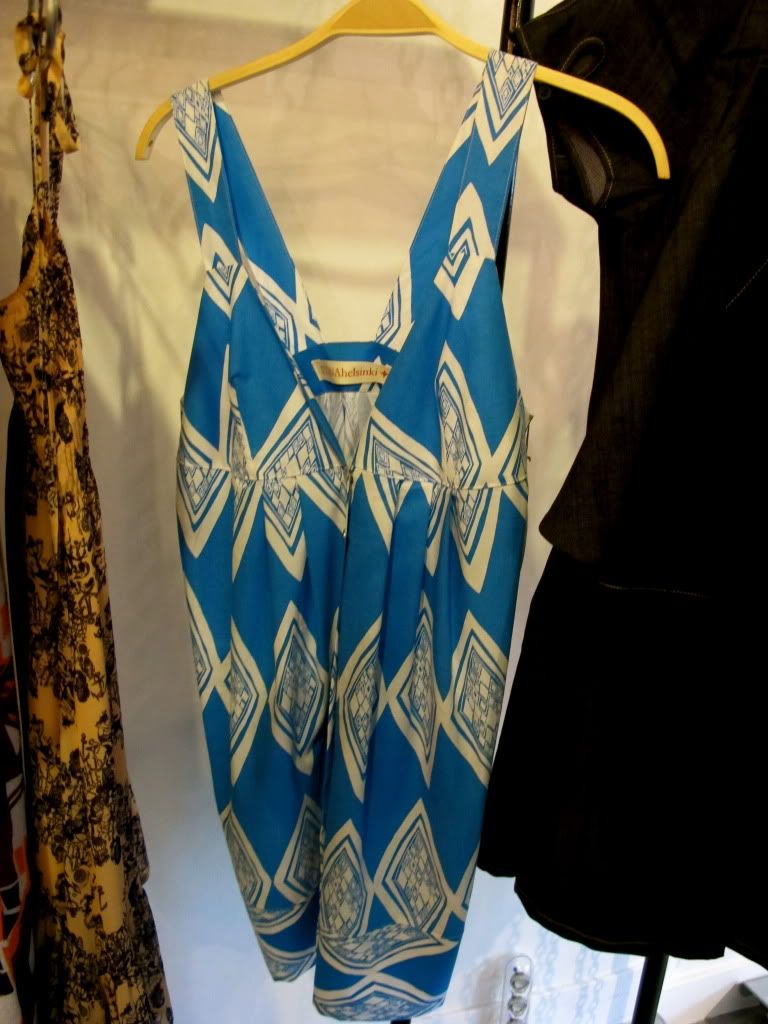 Cool mushroom printed fabrics from Thai label,
Senada Theory
. I love the construction and detailing on the bodice of the blue-grey dress.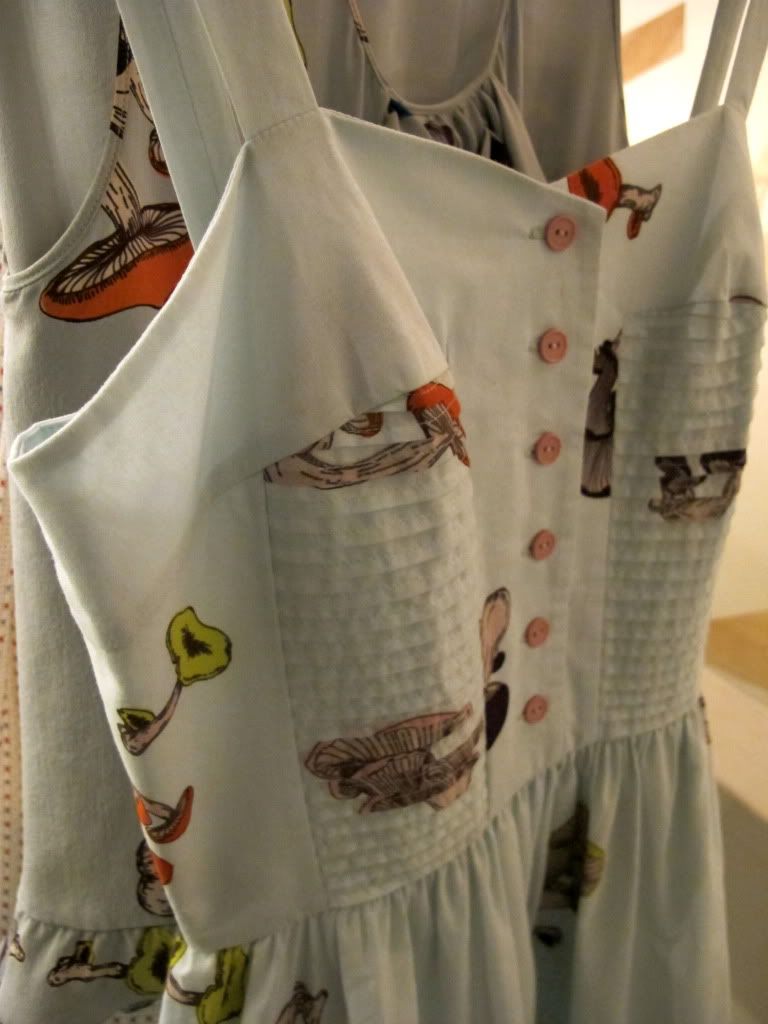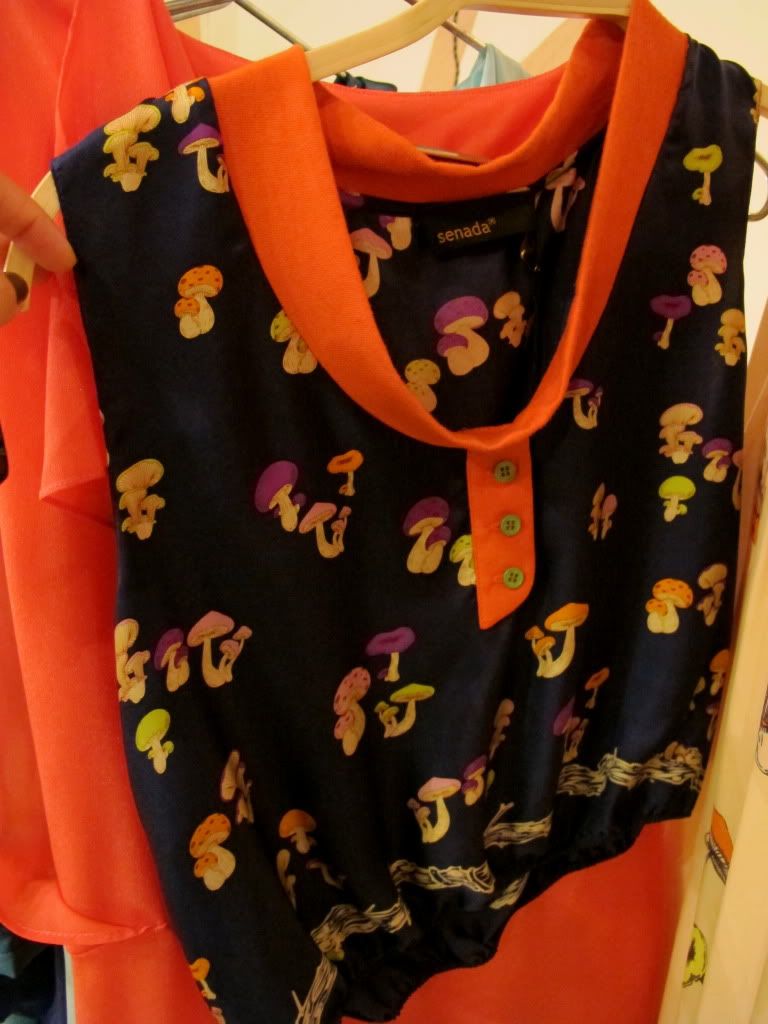 Local designers however, have the benefit of guaranteeing some hanging space on the racks in the store as their apparel can be restocked should they run out. Labels like
Hansel
,
Possitilly
and
Faith
by
Posse
are some local brands in store.
Hansel
has a flagship store at Orchard Gallery but Epitome stocks them anyway since they've been carrying their apparel all along so Amanda wants to keep it that way.
Recyclable materials for fashion? Hell yeah Epitome had some in store.
Zilla
, an Italian label by designer Sylvia Pichler, used sponge, air filter, cork and aluminium to manufacture accessories. The sponge has been processed such that it is waterproof (tried and tested). I don't think I would carry this bag though, as much as I love the environment, I also do love leather.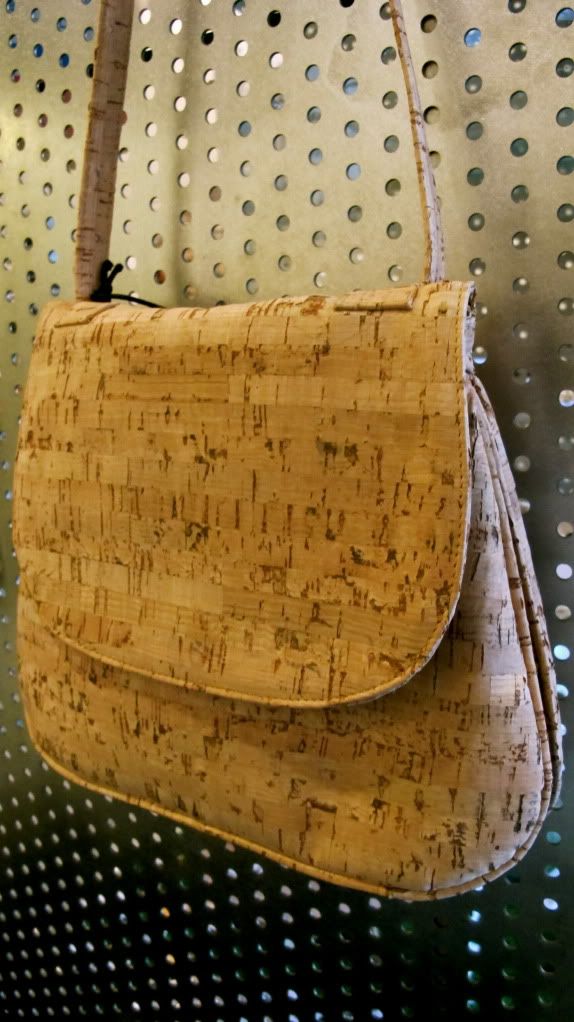 A handbag made of cork!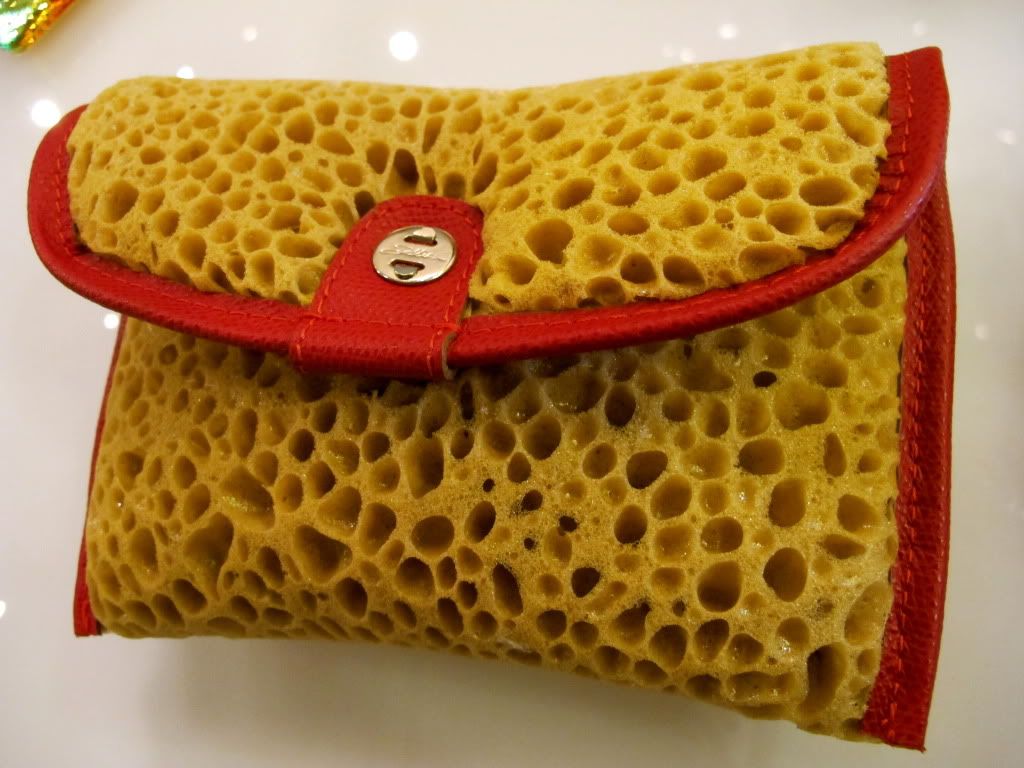 Mailing list notifications are what pulls customers down to the store as soon as there are new arrivals. So, if you haven't signed up already, you should be opening a new tab to sign up for their mailer right now. Some other cool finds: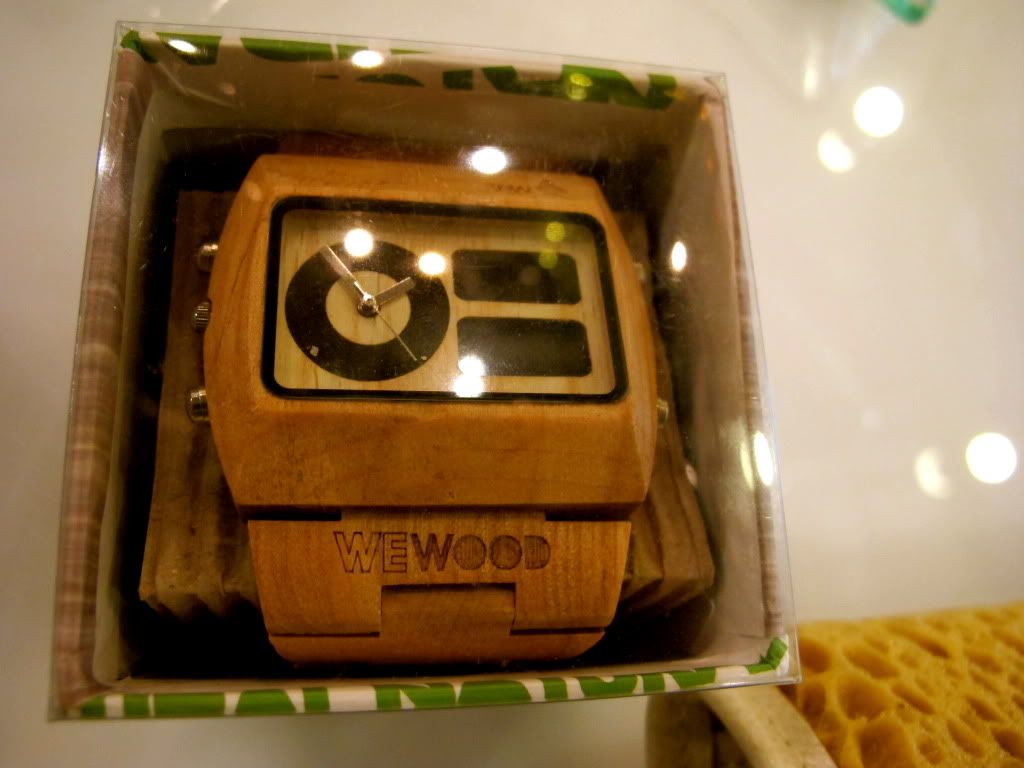 Honestly, there are so many interesting things in store I can barely cover everything. The fact that I could tell a story for every niche item shows just how much thought has gone into the concept behind this shophouse boutique.
Epitome is located at 14c Kensington Park Road, Serangoon Gardens.
♥,
Fir