It's been a year since Time Taken to Make a Dress' previous collection, and we were really excited when they invited us to the private launch of their latest accessories collection. This marks their foray into accessories; lovingly handmade by none other than the TTMD designers themselves.
Their venture into designing and crafting accessories arose when they received clients' requests for more versatile and affordable pieces which can be worn on every occasion unlike dresses which are usually tailored for a special occasion and steeply priced.
The collection, ORI, is inspired by Japanese origami. A series of manipulated fabrics such as silk and chartreuse, transformed by intricate folding techniques, make the accessories delicate and feminine.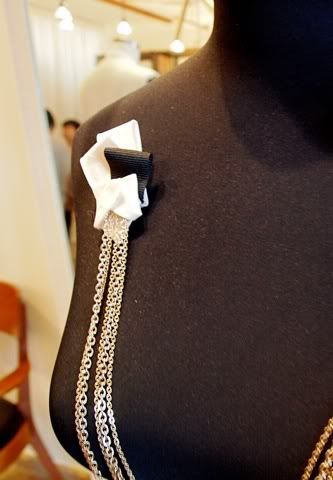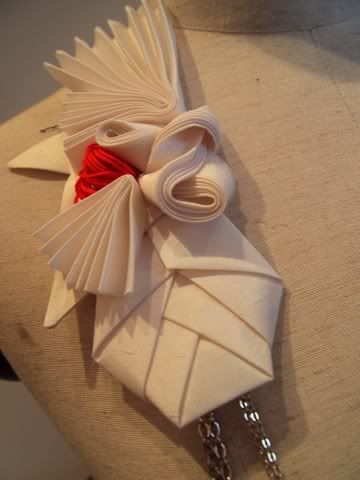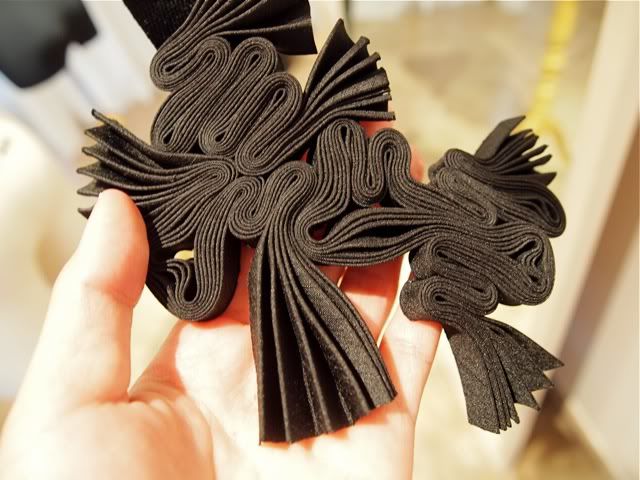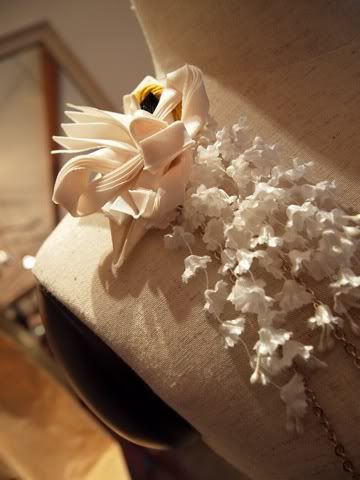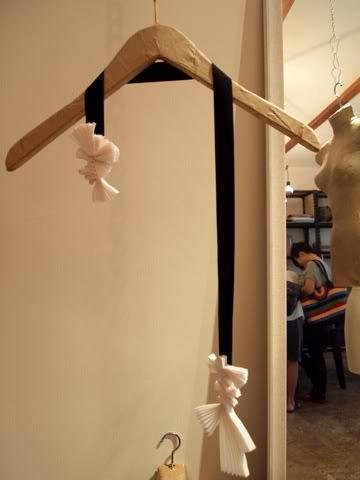 The launch, held at their studio, was a small and cosy private affair. A spread of yummy finger food for guests was also thoughtfully prepared by the designers, Jade and Letitia.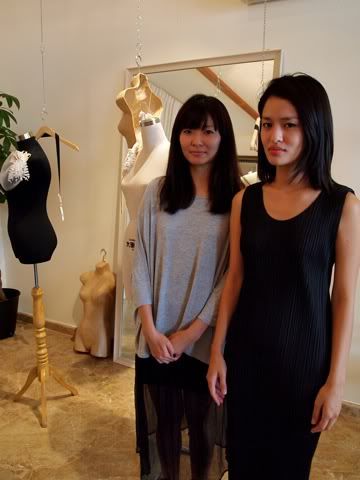 We managed to coax Jade (left) and Letitia (right) who were very camera shy into taking a photo. Thank you!
The ORI collection will be on exhibition from now till 20 August 2011. If you're keen to view the pieces, head down to Time Taken to Make a Dress at 61 Niven Road. Visit www.timetakentomakedress.com for more information.



♥,
Fal