I always have problems with shoes.
#1. There is no space for all my shoes. Impractical as it is to keep buying them, somehow I can never get enough of them. I'm sure we're all familiar with 'buy first think later' and 'the more the merrier' when it comes to shoes! Fal's overstuffed shoe cabinet is physical and tangible testament to those concepts.
#2. The heel
The skyscrapers that I see resting smugly on all the shelves in the shops never fail to make me wonder "how the hell do people walk in those". Before I continue, I must share what I learnt today:
The shoes these days have a platform under the outsole which affords the heel an additional inch or two. That makes the shoe much more comfortable to wear but the fact that the shoe is a towering 4 to 5 inches remains. I am all for impracticality but I draw the line when I cannot function properly in any particular pair of high heels. What's the point of buying a smashing pair of heels only to not be able to walk properly in them? Sometimes, in poorly designed shoes, the base of my foot doesn't rest on the shank and I end up with a foot or calf cramp. I guess discomfort can be dealt with and a wallet full of plasters may go a long way, but if I cannot walk in them or if I look like I am struggling to walk in them then I say forget it, I'll just go with a lower heel.
At a more personal level, I am highly accident prone. I hate to admit it but I am beginning to accept this fact about myself, not to mention my dear friends never let me forget it (ahem). In addition, I do need my precious legs for dancing. Therefore, such towering skyscrapers on my feet? Not ideal.
Wherever possible, I tend to avoid stilettos, preferring thick, chunky or platform heels if I want to "grow" a few extra inches. Not only are they more comfortable, I can last a whole day in them whether I am walking, running or standing. Hence, I am more than pleased with the Fall/Winter footwear this year; shoes that are more textured and detailed with chunky heels. Chunky heels can be sexy too. Enough said, here are some beauties that I would love to get my hands on!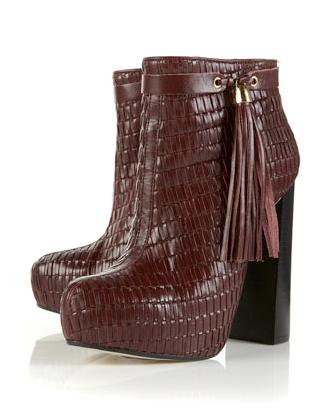 Pyramid Flared Heel from Topshop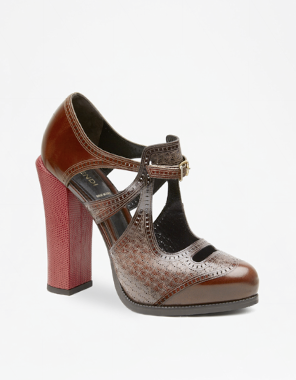 Fendi Chameleon Heels
Tommy Hilfiger Loafer Heel
Jeffrey Campbell Woven Slingback Wedge
Gatsby Tie-up Maryjanes from Topshop
heavily "inspired" by DKNY's F/W booties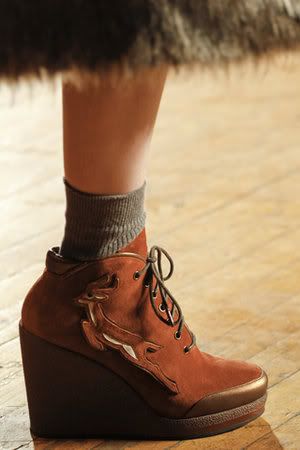 Marc by Marc Jacobs Deer Embroidered Wedge Boots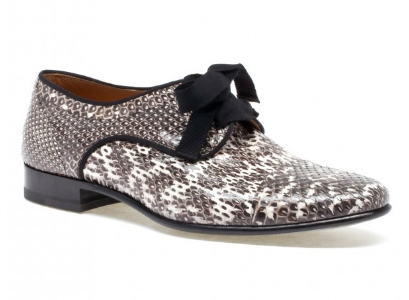 Lanvin Snakeskin Derby Shoe
I couldn't leave out the trusty oxfords
♥,
Fir