I've never liked the color orange to begin with, as I always thought that it was a color that looked hideous on Asian skin.
However, I've recently developed a strange obsession for the color.
I think it all started a year ago, when I visited Amsterdam during the Queen's Day celebrations. During Queen's Day, it is mandatory that everyone deck themselves in orange, the national color of the Dutch. My friends also happily convinced me that the Dutch would throw stuff at me if I wasn't in orange. I put on an orange shirt since I wasn't ready to test that theory. I haven't verified if that's really true till now, but what the heck because that's when I gradually grew to accept the color orange.
Me and my homies soaking up the party atmosphere. Check out my ridiculous orange glasses.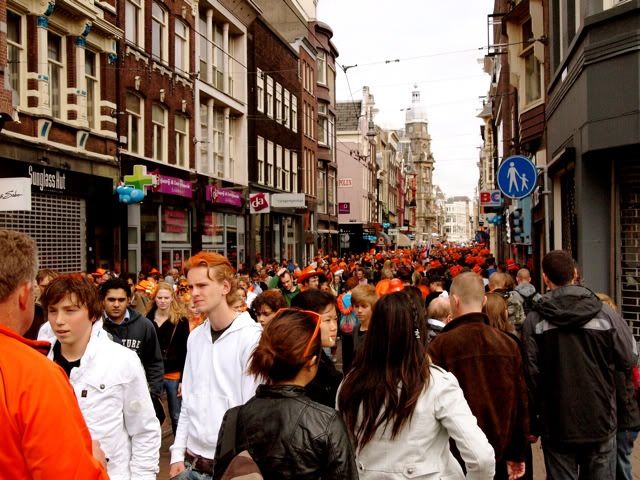 The sea of orange.
Last year, I bought a few orange pieces after my trip to Amsterdam. Then, I went crazy in Korea this year picking out anything and everything in orange (Fir can prove that). Now, my wardrobe looks a little more lively, and I have pieces of clothing in every shade of orange, ranging from amber to tangerine.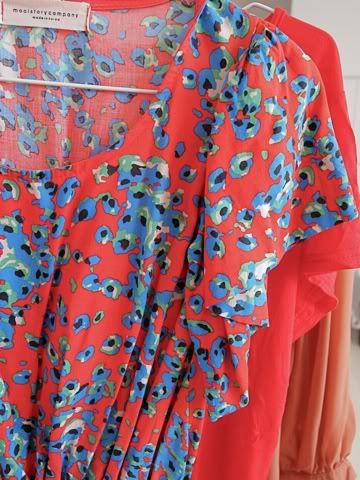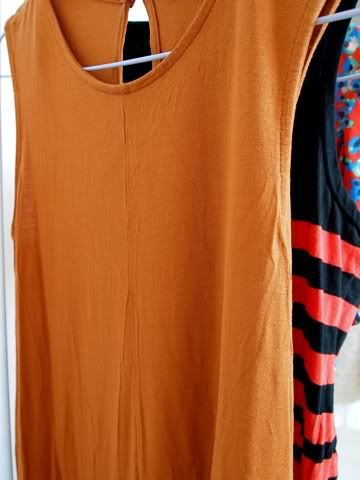 I have to say orange isn't such a bad color after all. More in my next post on incorporating orange into your daily outfits and great colors that go with orange.
♥,
Fal