A short trend report for Fall/Winter 2011. The new lengths, new textures, bold colours, cuts and slits, menswear inspired pieces mean that putting outfits together will be a more interesting affair. Much as I do love summer and all the goodness that the sun brings (like pretty sun dresses and sexy swimwear), I also love knits, jackets, blazers and trenches. Hardly any opportunity to wear those in this sweltering heat but I guess that is why offices have such ridiculously cold central air conditioning. We all have a chance to indulge in some of those tailored beauties whilst complaining, like a true blue Singaporean, about it being too cold indoors and hot as hell outdoors.
1. Blues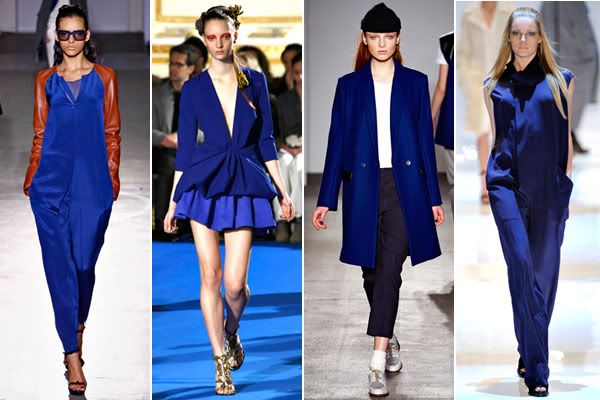 2. Bold and bright pants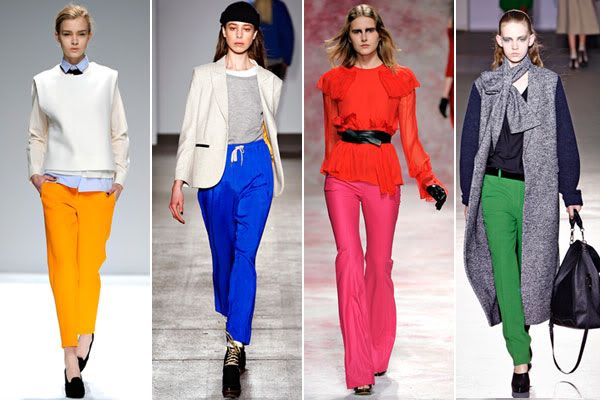 3. The Tux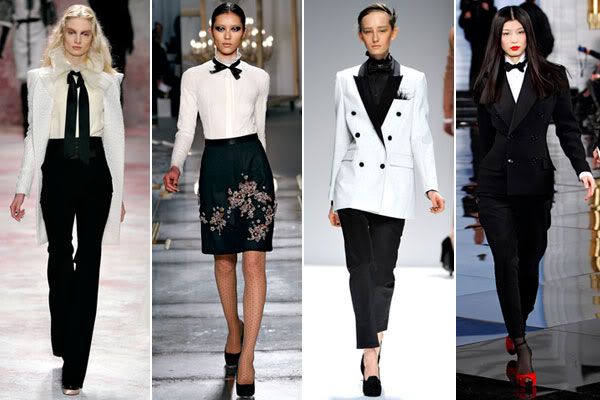 4. Thigh baring slits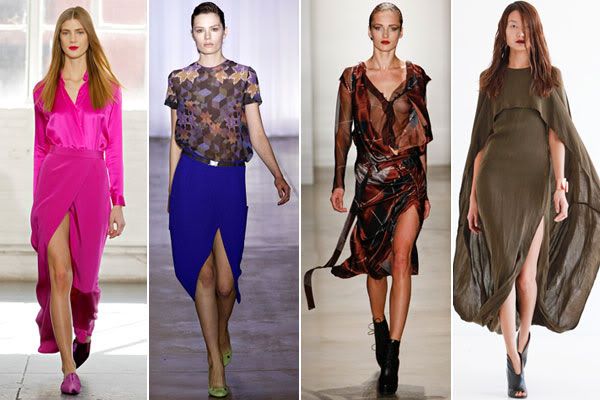 5. Leather
6. How about a poncho?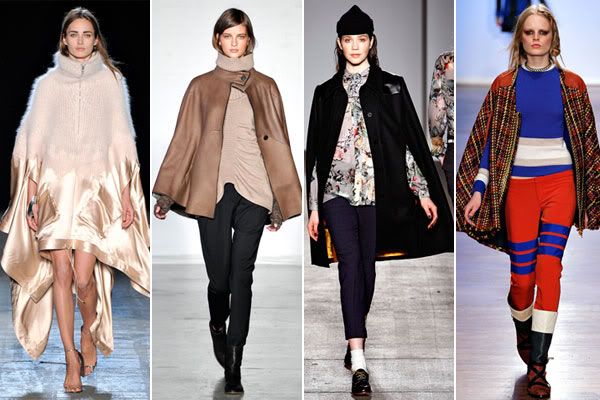 7. Stripes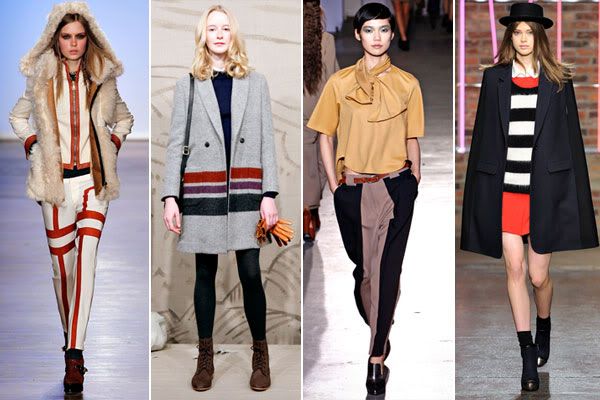 8. The midi (finally)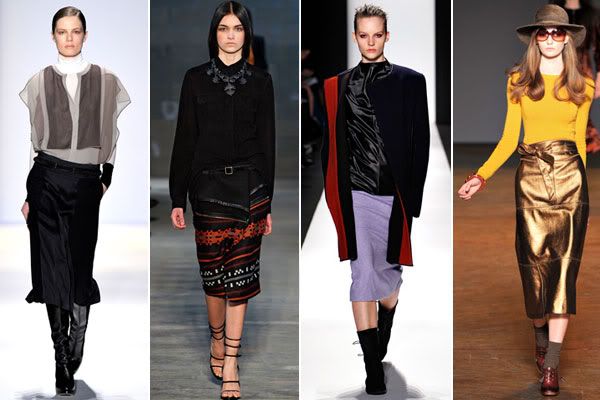 Trend reports are great for giving us some sense of what's the next big thing the following season but it doesn't mean blindly following the trend just for the sake of it. Personally, if I don't like it, I wouldn't wear it even if it might be the most fashionable thing at the moment. So have fun mixing it up!
♥,
Fir
Photos courtesy of Refinery 29