It's been a crazy post-MFW week and I've only just managed to squeeze out just this bit of time for a quick update on my favourite show. Songzio was the clear winner among other contenders such as Emmanuel Ungaro and Dresscamp. The play on volume with architectural details and the use of luxe materials that included different types of wool, cotton, silk, sheepskin leather, microfibre knit and mustang was breathtaking.
Songzio is a South Korean ready-to-wear brand that has been displaying in Seoul, Paris, Japan, Hong Kong and New York. Designer Songzio was inspired by this poem for the Fall/ Winter 2011 collection.
Theme: Red Pine Tree
Gazing at the sky above,
Snow flakes twirling around,
Orchid petals swirling around,
The white blossom melted into his tears.
You, the red blood of pine trees turned pure white.
White into White.
Not that I am a sucker for poetry but it is rather romantic, the way Songzio was inspired. He put a lot of thought into this collection and it definitely did not disappoint. The models were styled with amazing precision that harmonised loose-fitting trousers and voluminous investment pieces with geometrical tops and monochrome tones. Songzio kept things lively with some red pieces that livened the mood of the runway and added character to his collection. I was particularly pleased to see that Songzio did not leave the men out of the trend of flared trousers. Paired with smart men's brogues, neatly studded with metal bits that didn't scream punk-ass but added a hint of edge and attitude, the silouette created was one of futuristic simplicity and not the 70's summer hippie. I loved that. Once again, the footwear. Why do men always have such fabulous shoes?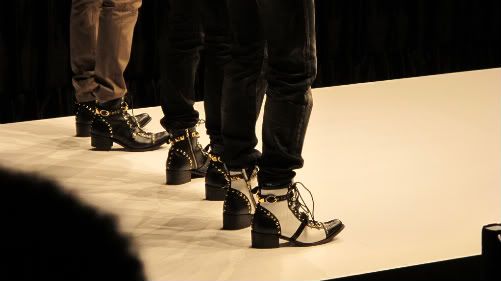 (those shoes were from Dresscamp, the rest below from Songzio))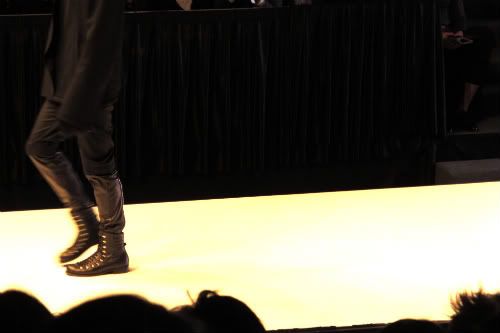 I'll let the photos speak.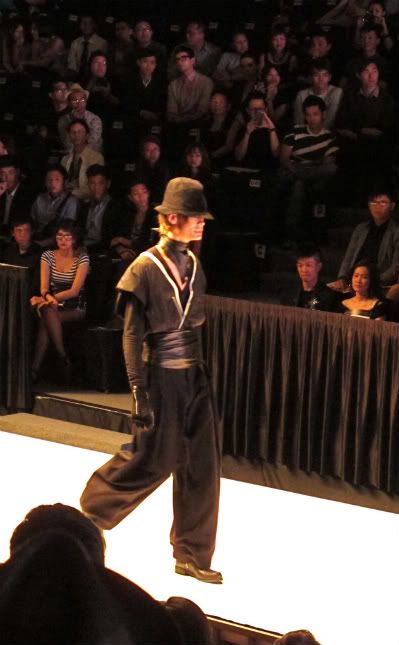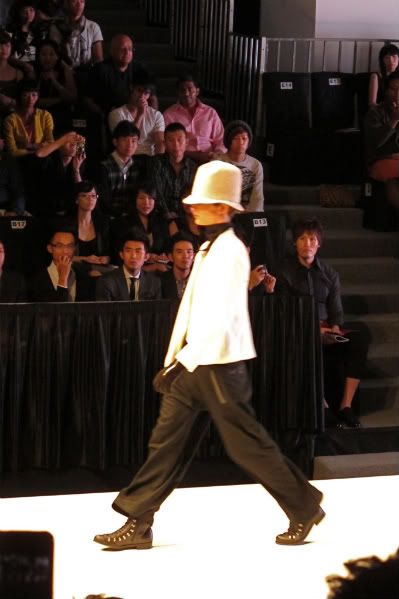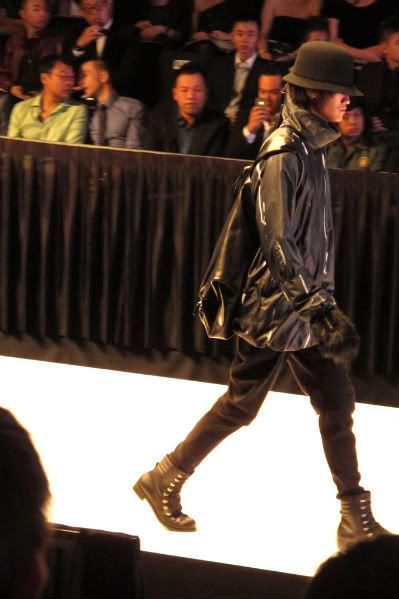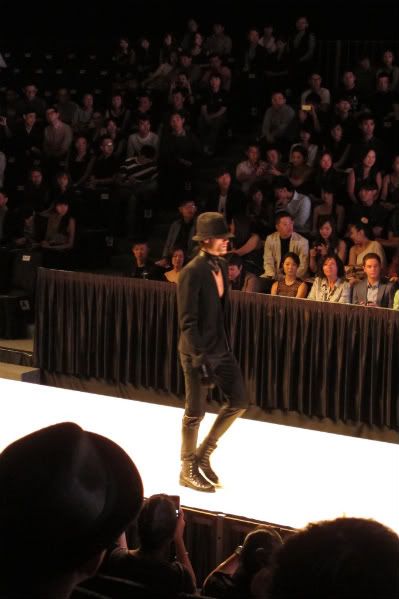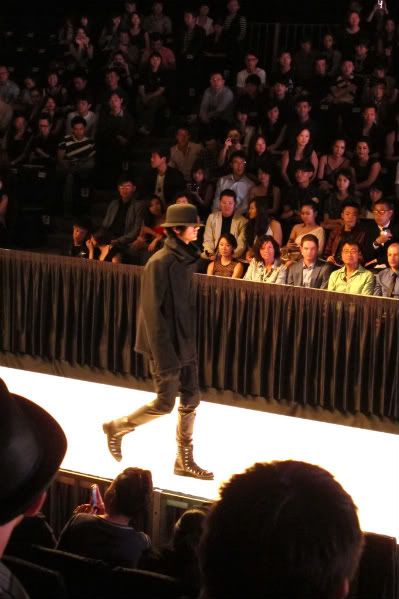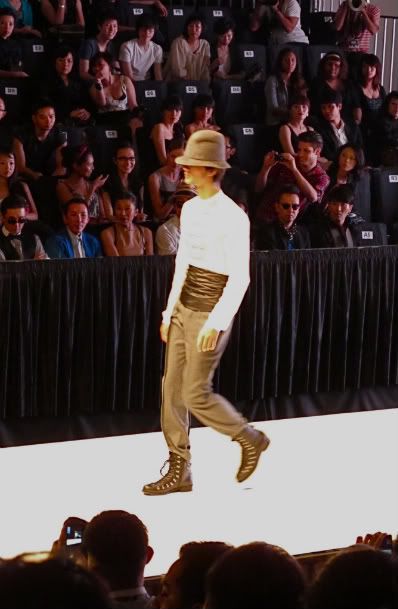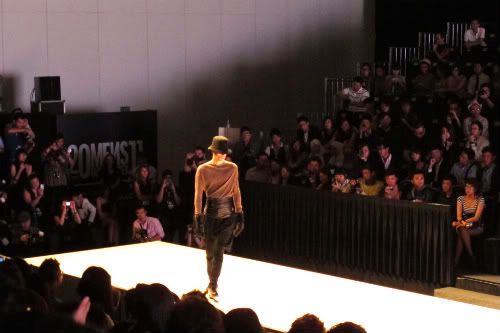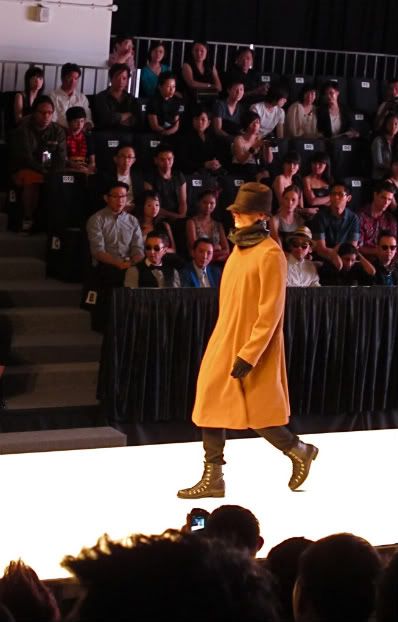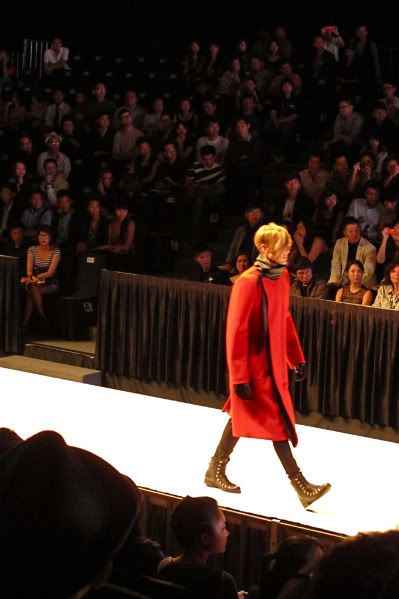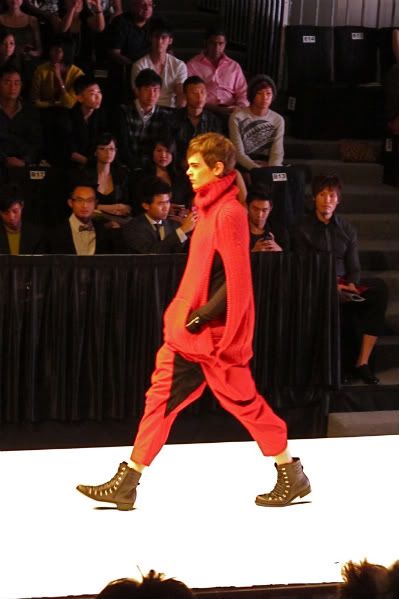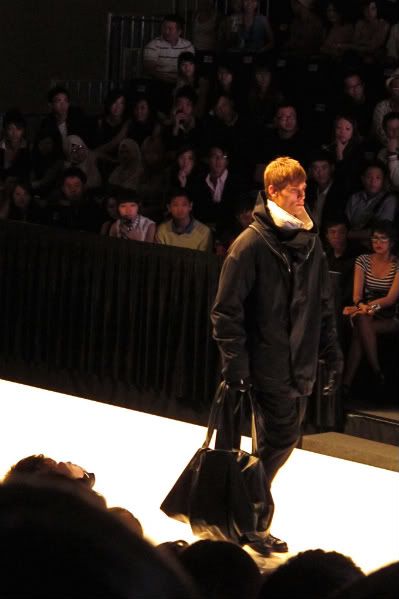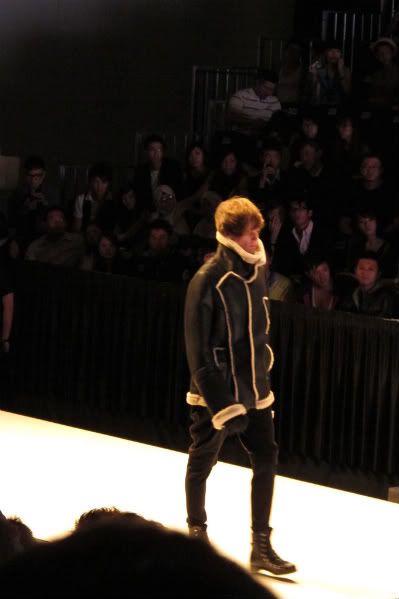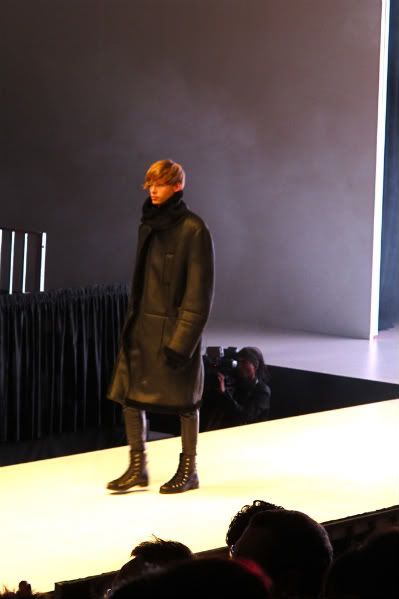 ♥,
Fir