I chanced upon Alexa Chung's second collection for Madewell whilst paving a digital path through the myriad of open tabs and windows on my desktop. This American brand (owned by the J.Crew company) has been surprisingly low-key; I've heard of Madewell but never felt compelled to explore their online store. A quick browse and I was pleasantly surprised as the clothes are simple and practical yet chic and stylish. Much like British It girl, Alexa Chung's own understated chic that has made her the style icon that she is today.
Alexa stars in the Madewell Fall 2011 ad campaign which featured the Fall collaboration in a Southwest backdrop for a road trip feel. The collection is slated to arrive in stores and on madewell.com on September 22. I found some images of the ad campaign that features Alexa herself.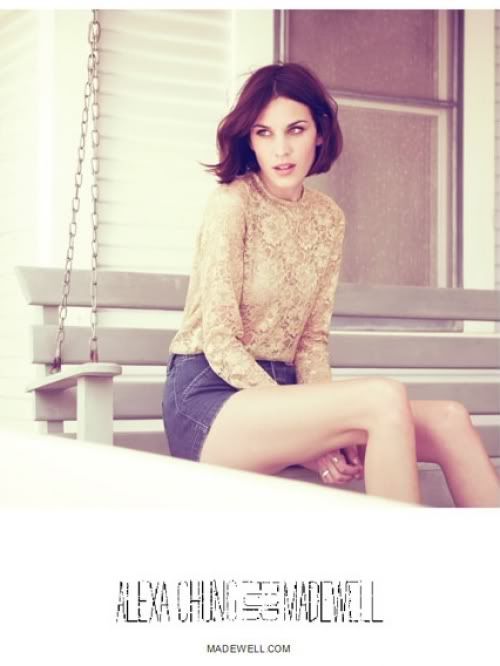 Here's a preview of some of the items in Alexa Chung for Madewell which I snapped from madewell.com.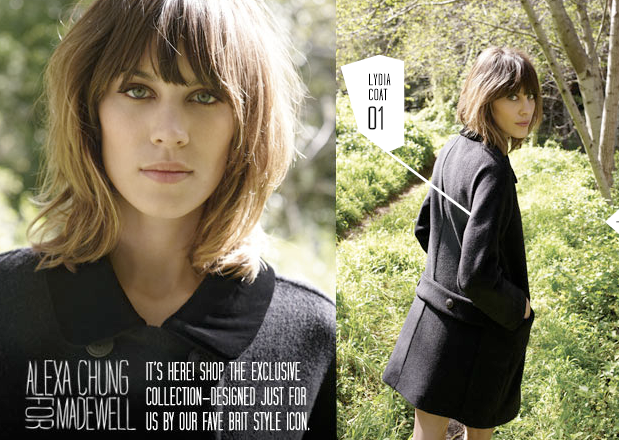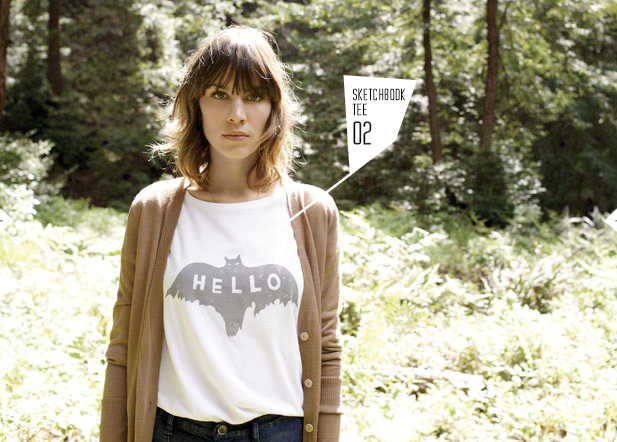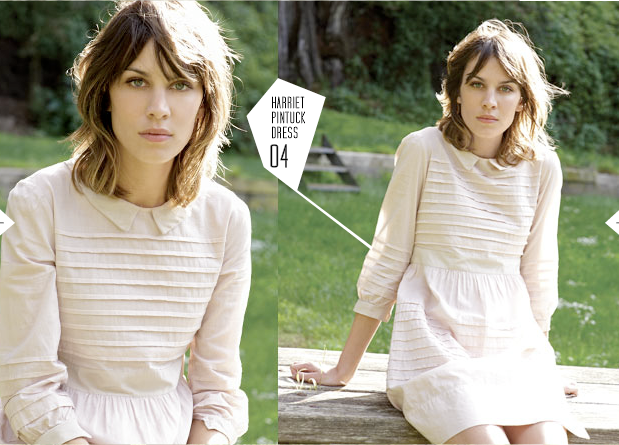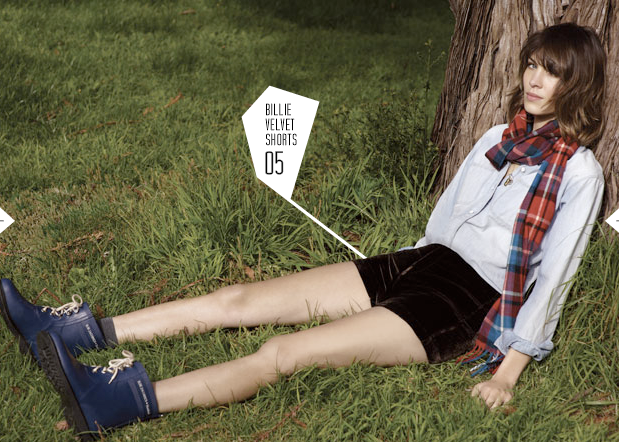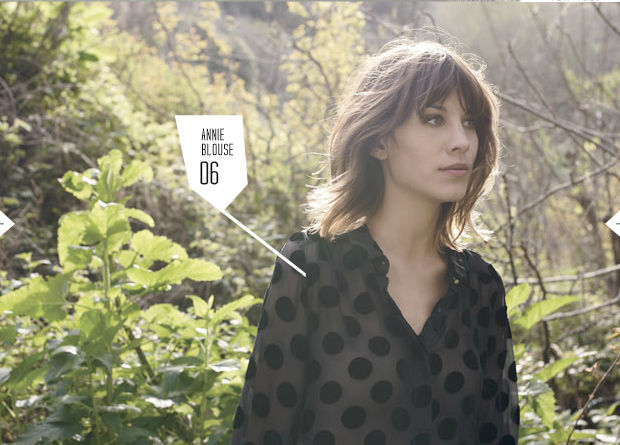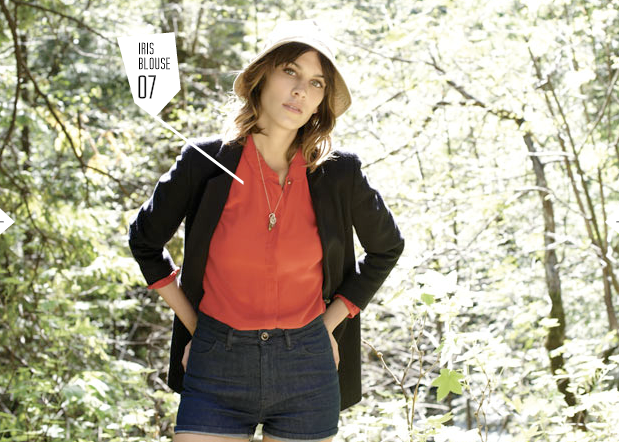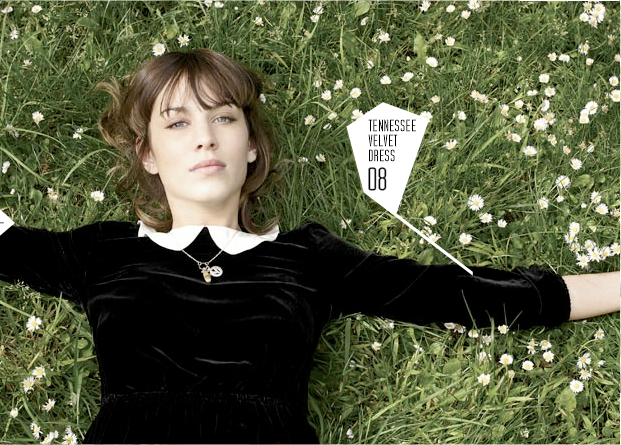 I have to say that the collection from this preview, just screams Alexa. My personal favourites are 02, 04 and 05 for their laidback feel. Alexa's inspiration for the collection was girls in bands who "lived their looks". I am assuming then, that the collection is grungy yet girly with a hint of attitude. The thing is, Alexa Chung is such a unique and stylish individual that whatever she has on her oh-so-petite frame contains that perfect mix of attitude, grunge and girly, that I am quite certain not everyone else can pull off.
That being said, is it made well for Alexa? Or Alexa for Madewell? I am not entirely convinced that the collection is one that girls of all shapes and sizes can experience and enjoy although I am certain that everyone will love it. Take the last item, for example, the velvet dress with the white peter pan collar. Discounting the fact that this dress is not made for our (ridiculous and hellish) local weather conditions, how many people can actually wear this dress without looking like they just stepped out of Sunday school at the neighbourhood cathedral?
As always, fashion isn't just about wearing what's trendy and cool or wearing what a favourite style icon is wearing. (Case in point: Alexa Chung's velvet dress.) Instead, fashion is about making yourself look good, so as Fal would also very much agree, wear what suits you and we guarantee, you'll always look awesome.
♥,
Fir